The Best Choice for Dry Van Trucking in Grand Rapids MI
Stoller Trucking puts out fleet of 75 trucks and 53-foot trailers at your service when you need dry van trucking in Grand Rapids MI. Just fill out our quick and easy online free estimate request form to get an affordable rate for your freight shipping needs. We deliver more than just freight! Our company also brings your company tremendous savings compared to in-house shipping solutions. We are authorized to handle freight transportation services throughout 48 states. In addition, our expansive service area throughout the Midwest allows you plenty of flexibility to ship goods between branches of your business or to customers. Call our team now at 309-308-1630 to find out more about us or our services.
Why Choose Our Dry Van Trucking Service?
Stoller Trucking offers you maximum return on investment and several great benefits with our dry van trucking in Grand Rapids MI. Some of the best reasons to choose our dry van trucking solutions include the following:
Dependable On-Time Deliveries – We haul freight wherever you need it to go within your desired timeframe. Our technology and dispatching will track and route your load from your doors to its destination.
Maximum Load Capabilities – Our company uses modern 53-foot trailers that offer some of the best strength-to-weight ratios available among all trucking carriers. The trailers we use can haul freight up to loads of 45,000 pounds. Also, we offer solutions that are scaled to fit your business. You get a choice of shipping a full truckload (FTL), partial truckload, or less than truckload (LTL).
Protection from Spoilage – Our trailers keep your freight safe from spoilage due to exposure to sleet, snow, or rain. Plus, we use dedicated trailers to eliminate the risk of cross contamination to freight that you are shipping.
Fast Transportation of Non-Perishable Goods – We provide dry van trucking in Grand Rapids Mi for a variety of goods. You can ship items like packaged consumer goods, clothing, equipment, machinery, construction materials, food, beverages, electronics, and more. We also offer transportation for bulk loads and liquid goods with our non-hazardous liquid tanker trucking
Find a Great New Career with Us
Do you need an opportunity to grow your career and your earnings? Stoller Trucking has a position for you! We have available positions for a company driver, independent carrier, and owner-operator. Plus, we will consider you even if you do not have any trucking experience. Our company can help you obtain the training and certifications you will need. However, experienced drivers are always welcome! Are you interested in one of our exciting opportunities? Then take the first step towards a brighter future. Fill out our convenient online application to get started.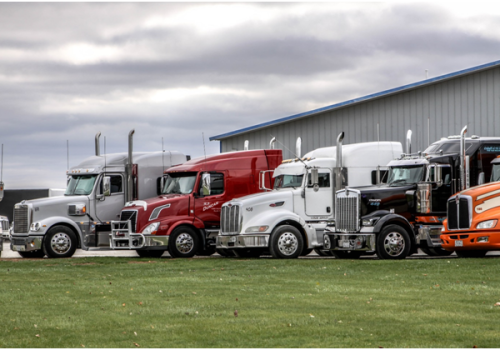 Free Estimates for Dry Van Trucking in Grand Rapids MI
Find out just how affordable Stoller Trucking services are when you need dry van trucking. We can provide you with a free freight estimate. To get your free quote, just give us a call now at 309-308-1630. In addition, you can get in touch with us by using our online contact form to learn more about our services.