Top Non-Hazardous Dry and Liquid Freight Carriers in Iowa
Stoller Trucking specializes in dry van and liquid tanker transportation as one of the top non-hazardous freight carriers in Iowa. We load and drop off feed grade, food grade, and general freight to your desired destinations. You get access to a fleet of 75 trucks, stainless steel trailers, and well-trained drivers when you partner with our company. Plus, our company can create a custom delivery solution designed around the needs of your business. We haul goods across an expansive regional service area that includes 21 states, including travel throughout Pennsylvania, the Southeast, and the Midwest. Do you need more information about us or our services? Then, fill out our online contact form to learn about all the options we make available to you!
Bulk and Liquid Tanker Freight Carriers in Iowa
Our company simplifies the process of shipping non-hazardous dry and liquid goods as top freight carriers in Iowa. Our stainless steel tankers and trained tanker truck drivers keep your goods well protected from start to finish. When you choose us for non-hazardous bulk freight or liquids, your business will benefit with the following:
Safe Practices – Our trained drivers and dedicated trailers ensure that your goods arrive safely and do not lose quality due to contamination.
The Best Equipment – Stoller Trucking gives you all the necessary resources such as hoses, pumps, and more to make loading and unloading liquid products easy and hassle-free.
Bulk Purchasing – Is your company getting hammered by high prices on materials purchased by the drum, crate, or tank load? Then, stop paying those high prices and buy in bulk. We can ship your bulk purchases safely to your location.
Dry Van and General Freight Services
Stoller Trucking also provides you with plenty of options for dry goods as top freight carriers in Iowa. When you choose us, you receive these tremendous benefits:
Biggest Available Capacity – We use 53-foot van trailers, the largest capacity available for dry van and liquid freight carriers in Iowa.
Customized Service – We allow you to choose the type of truckload you are shipping. You can choose a full truckload, partial truckload, and less than truckload.
Dedicated Trailers – Our fleet uses dedicated trailers. So, we restrict loads carried by each trailer to keep freight in good condition by eliminating the risk of contamination.
Drop Shipments – You can unload at your convenience because we drop trailers off and leave them at your facility. As a result, you get flexibility in unloading on a timeline that works for you.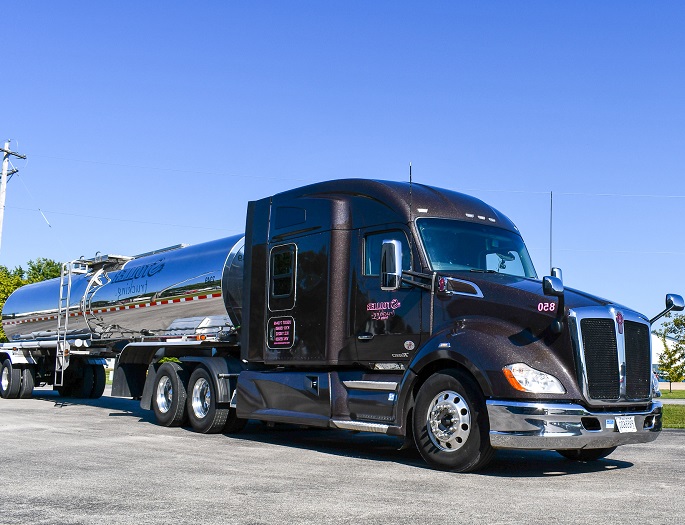 Exciting Opportunities Available with Us
Stoller Trucking is always on the lookout to add quality candidates to our team of top freight carriers in Iowa. We have a variety of openings available for both driving and non-driving positions. If you are looking to switch careers or companies, we can help you accelerate into an exciting new opportunity. Check out our website to apply online or read more information about openings you can fill as a  company driver, owner operator, or independent carrier.
Contact Us
Do you need affordable and dependable freight carriers in Iowa? Then, count on Stoller Trucking to haul your dry goods, liquid products, and bulk purchases. We can design services to fit your needs. Tell us about the services you want by calling 309-747-4521, emailing info@stollertrucking.com, or using our online contact form to reach us.