Find Consistent and High-Paying Work with Truck Driver Jobs in Missouri
Do you seem stuck in your dead-end job or career? You're not alone! Thousands of workers are looking for ways to better themselves and their professions. However, finding better jobs with excellent pay, benefits, and flexibility can prove challenging. Thankfully, with truck driver jobs in Missouri, there's hope! Make a change of professions with the go-to trucking company in the Midwest: Stoller Trucking.
Our Drivers
Stoller Trucking is always looking for new drivers of any experience level to join our family. Whether as a company driver or driving independently, we offer a bevy of benefits for our drivers. Talk with Stoller, and we'll help you find the trucking career path that best matches your goals and preferences. Our driver career opportunities include:
Company Driving – If you are new to truck driving, becoming a company driver is your best option! We train new drivers, helping individuals earn their Commercial Driver's Licenses (CDLs). Alongside training (if needed), company drivers receive a company truck, comprehensive insurance coverage, consistent but flexible route schedules, weekly pay, and more.
Owner-Operators – Instead of working directly under Stoller, owner-operators run their own business. Owner-operators contract with Stoller, where we help drivers find high-paying routes that work best with their schedules, location, and experience.
Independent Carriers – As an independent carrier, you receive many of the same perks as owner-operators and have the same freedom to select your own routes and schedule. However, independent carriers sometimes lack the proper trucking authority to operate independently of other companies. If partnering with Stoller, independent carriers can run routes under Stoller's trucking authority.
Additional Benefits Through Stoller
Our drivers work hard to meet the needs of clients across the Midwest and deserve some appreciation! Thus, Stoller Trucking offers some excellent benefits you can't always find with trucking jobs in Missouri. Most of our benefits are available to all our drivers, including: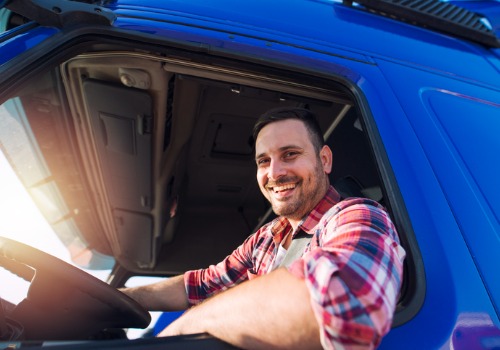 Health, Dental, Vision & Life Insurance (Company Drivers)
Sign-On Bonuses
Quarterly Safety Bonuses
Options for leasing or purchasing your truck
Kenworth/Peterbilt trucks and trailers (Company Drivers)
Access to the Stoller Body Shop
Occupational Accident (Occ/Acc Insurance Coverage)
Fuel Card Access
Plate/IRP Program
And More
Talk with Stoller
Are you ready to ditch your boring career and begin exciting truck driver jobs in Missouri? If so, get in touch with the best local trucking company for Midwestern drivers: Stoller Trucking. To learn more about our career opportunities, contact us today at 309-747-4521 or via our contact form or email: info@stollertrucking.com. Apply for a job with Stoller Trucking!