Looking for Bulk Transport in Wisconsin? Count on Stoller!
For many industries and businesses, shipping needs extend beyond final transportation and delivery of a product. In fact, transportation needs begin with the goods and materials companies use to create the products you use and consume! And when it comes to local bulk transport in Wisconsin for dry and liquid goods, business owners rely on the exceptional equipment and driver experience found at Stoller Trucking. Ask about bulk freight shipping throughout the Midwest with Stoller Trucking today!
The Industries Best Served by Stoller's Bulk Transport
As bulk shipping and delivery is a specialized service only trained and certified truckers can perform, it's highly requested by local industries. However, not every "mom-and-pop" store will require bulk transportation. Bulk freight typically consists of raw, unrefined, and unpackaged goods and materials and is best utilized for industries like:
Manufacturing – All manufacturing facilities have significant need for access to large quantities of materials and supplies for a successful production process. Bulk transportation is the only way these facilities can get the materials they need on time and within budget.
Mining & Agriculture – For farms and mines, it's not about receiving goods but transporting them to those who need them. Thankfully, Stoller's tankers are equipped to handle non-toxic goods and materials these industries produce.
Food & Beverage – The regulations for transporting food and beverage are some of the strictest trucking regulations. For this reason, only drivers like Stoller's are trained and experienced enough to deliver food and beverage safely.
Reliable Tankers & Experienced Drivers
Not just any truck or driver can provide bulk transport to Wisconsin industries. It takes the right equipment, proper training, and plenty of experience to manage the intricacies of tankers and tank trailers. Thankfully, Stoller Trucking can handle any non-toxic dry or liquid bulk transportation anywhere in the Midwest. With Stoller, you can expect: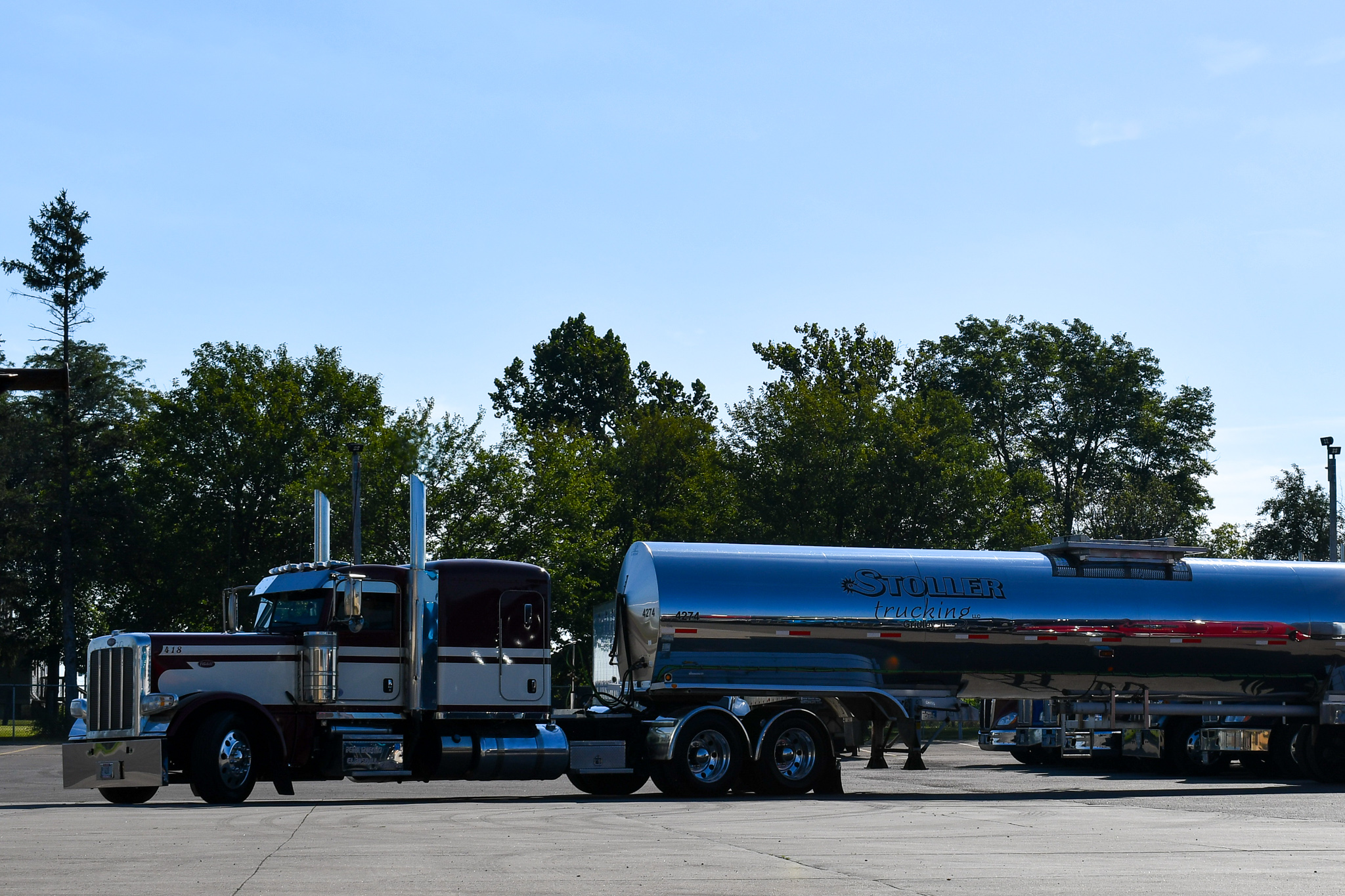 Qualified Drivers – Stoller uses highly trained drivers for bulk shipping and delivery. Our tanker drivers receive tanker certification, legally signifying their ability to transport bulk quantities of Kosher and non-Kosher products.
Dedicated Tankers – You never have to worry about cross-contamination of products with Stoller's tankers. We use dedicated tankers for every product we ship and thoroughly clean our tankers between different product loads.
Convenient Transportation – Relying on dry van shipping for bulk products and materials requires crates, drums, tanks and other packaging. Not only is this wasteful, but it will require multiple loads to move everything you wish. Conversely, tankers were built to manage raw material transport minus packaging and at max quantities.
Give Us a Call
When your company needs local bulk freight delivery and shipping, business owners count on the skill and expertise of Stoller Trucking's bulk transport for Wisconsin and the Midwest. To learn more about our company, request service, or apply for a job with Stoller, call us today at 309-747-4521 or via our contact form or email: info@stollertrucking.com.