Choose The Premier Tanker Trucking Company In Illinois
Do you need a reliable tanker trucking company in Illinois? Choose Stoller Trucking LLC.
With a specialization in non-hazardous liquid and bulk freight, we have the expertise you need. These shipments require more care than general freight, and we provide fast and efficient shipping across the Midwest and throughout the U.S.
What Are The Advantages Of Choosing Stoller Trucking?
We have more than 75 trucks in our fleet.
Our stainless steel tankers are equipped with pumps, hoses and other equipment to allow quick and easy loading and unloading of liquid and bulk products.
Our highly qualified drivers all receive tanker endorsement certifications that allow them to transport bulk quantities of kosher and non-kosher products.
We use dedicated trailers, ensuring no contamination from previous products shipped. Each of our dedicated trailers is designated as kosher or non-kosher.
We also handle dry van truckload carriers for general freight shipping, so we can take care of all your truck transport needs.
Why Choose A Tanker Trucking Company in Illinois?
Many unique products and materials are best shipped via tanker trucks. Some of the benefits of tanker truck shipping include:
Product safety: Our drivers understand the unique challenges of transporting bulk products in a way that protects their quality.
Proper equipment: We utilize the right pumps, hoses and other equipment to simplify loading and unloading liquid products.
Purchasing in bulk: Bulk shipping saves a lot of money over purchasing individually packaged products.
Experience: We can supply the non-hazardous liquid tankers you need to manage the logistics of liquid and bulk shipping. In fact, we see this as an extremely important part of our job. We aim to make it easy for you.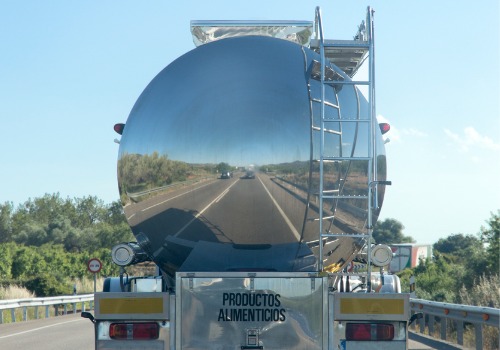 Are You A Driver?
We are always looking for qualified, professional, courteous drivers. So if you would like to join our team, call us today at 309-455-8835.
Let's Talk!
As a tanker trucking company in Illinois, Stoller Trucking understands how to simplify the logistics of bulk and liquid products across the Midwest. To learn more about Stoller and how we can best assist your transportation needs, contact us today at 309-455-8835. Or, reach out via our contact form or email: info@stollertrucking.com.