Make a Positive Career Change with New Truck Driver Jobs in Cedar Rapids IA
Truck driving is one of the most essential professions in the United States. Ensuring there are always enough drivers for transporting goods across the country is crucial to a functioning economic system. As such, drivers can find excellent compensation for their work with the right trucking companies. Stoller Trucking, for example, strives to create a positive work environment for our drivers, promising excellent pay/compensation and extensive perks and benefits. If you are looking for truck driver jobs in Cedar Rapids IA or anywhere in the Midwest, give Stoller Trucking a call!
Our Perks and Benefits
When working with Stoller, we offer our drivers numerous perks and benefits that other trucking companies don't always offer. While some benefits are only available for our company drivers, we make great efforts to ensure all drivers through Stoller receive extra support. Examples of our perks and benefits include:
Health, Dental, Vision & Life Insurance for company drivers
Sign-On Bonuses
Quarterly Safety Bonuses
Options for leasing or purchasing your truck
Kenworth/Peterbilt trucks and trailers for company drivers
Access to the Stoller Body Shop
Occupational Accident (Occ/Acc Insurance Coverage)
Fuel Card Access
And More
Career Options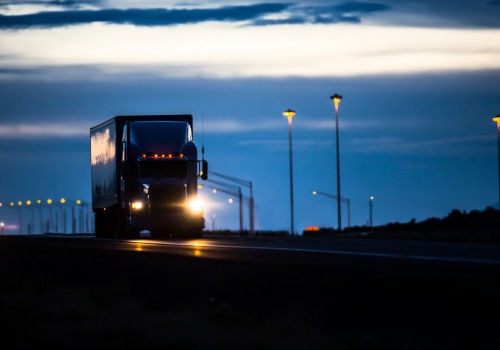 In addition to our benefits, we strive to create as positive a work environment for our drivers as possible. This means offering specialized career opportunities that match our drivers' personal and professional needs. We always seek dedicated and experienced individuals to join the Stoller family directly or via contract work.
Company Driving – Our direct employment opportunities for drivers offer some of our best perks and benefits (our company insurance plan). Additionally, as a company driver, you have your truck, trailer and equipment supplied through Stoller. We ensure your schedule stays busy (but flexible) with consistent work and weekly pay.
Contract Driving – Instead of working directly for Stoller, you can receive contracts and routes through Stoller as an independent carrier or owner-operator. Both career options give drivers incredible flexibility in choosing routes and schedules. Additionally, you have complete control over your truck and equipment (with increased compensation for truck maintenance/upkeep). And if you lack proper trucking authority, like many independent carriers, driving with Stoller means you drive under our trucking authority.
Give Us a Call
If in search of truck driver jobs in Cedar Rapids IA or anywhere else throughout the Midwest, find a trucking company you can trust, with excellent compensation, plentiful benefits, and a great work environment. Contact Stoller Trucking today to discuss potential career opportunities! You can contact us at 309-747-4521. Or, reach out via our contact form or email: info@stollertrucking.com.