Available Truck Driver Jobs in Fort Wayne IN
Whether searching for reliable truck driver jobs in Fort Wayne IN or anywhere throughout the Midwest, you can count on Stoller Trucking for the most career opportunities of other local trucking companies. While you might find work with "mainstream" trucking companies, Stoller Trucking can promise consistent, high-paying routes with excellent benefits and a friendly work environment. Fill out a career form if you're interested in working for Stoller Trucking!
Choose Your Trucking Profession
When driving with Stoller, you choose your career path. Many drivers prefer company driving, which offers consistent scheduling, advanced benefits, and additional perks. However, there are advantages to independent driving and the freedom of choice given to drivers. No matter your preference, Stoller Company can provide you with the support and training you need to be successful in your profession.
Company Driving
When company driving with Stoller, you are directly employed with our company. This means you have access to benefits not available to independent drivers. Additionally, company drivers are supplied with Stoller equipment and are given consistent work by our dispatch crew. If you're new to truck driving, company driving is an excellent way to enter the trucking industry. Some advantages to company driving include:
No Extra Financial Commitments – Stoller Trucking provides company drivers with a truck, trailer and equipment, all maintained by Stoller's body shop. Thus, company drivers don't have to purchase and provide their own equipment or pay for their truck maintenance.
Reliable Work – Independent drivers must seek work with companies like Stoller to maintain an income. Conversely, company drivers have their routes provided directly through Stoller. This job stability can take some stress off drivers seeking consistent work.
Advanced Benefits – As mentioned, our company drivers can access benefits not offered to our independent drivers. For example, company drivers can enroll in Stoller's health, dental, vision and life insurance plans.
Independent Drivers
The power to "be your own boss" appeals to many drivers! For this reason, independent driving is a popular career path at Stoller. Our owner-operators and independent carriers have access to Stoller Trucking's extensive business partnerships, with hundreds of routes to choose from. Such freedom for our independent drivers has benefits like: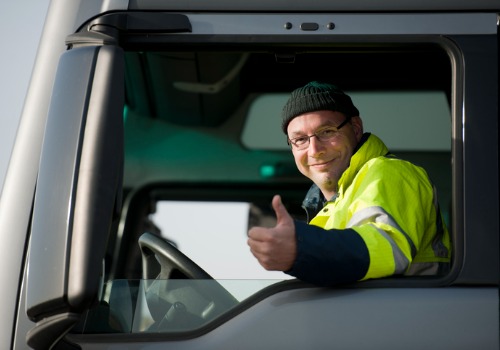 Scheduling Freedom – If you are an owner-operator or independent carrier, you have the freedom to set your schedule. While some drivers are bound to their assignments, independent drivers can easily schedule work around doctor's appointments, sick days, vacation time, etc.
Route Selection – Do you have a preference of loads you like to transport? Would you rather take jobs that are closer to where you live? As an independent carrier or owner-operator, you can choose the routes and loads you like based on what Stoller has available.
Higher Compensation – To make up for the equipment upkeep costs for independent drivers, Stoller Trucking offers routes and contracts with higher compensation. Additionally, our independent drivers receive a more significant percentage of a route's commission and can take advantage of perks like gas cards through Stoller.
Call Today
The search for the best truck driver jobs in Fort Wayne IN, and the Midwest is over! Stoller Trucking can match you with a career with excellent benefits, high compensation, and incredible potential. To learn more about Stoller and our career opportunities, contact us today at 309-747-4521 or via our contact form or email: info@stollertrucking.com. Apply for a job with Stoller Trucking!