In Search of Truck Driver Jobs for Indiana? Call Stoller
Are you an experienced truck driver? Do you wish to get a fresh start as a trucker? No matter your level of experience as a truck driver, Stoller Trucking can help you advance your new or continued trucking career. With excellent benefits, multiple career opportunities, and a focus on the happiness and well-being of our drivers, Stoller Trucking is consistently considered one of the best trucking companies to work for. If interested in starting truck driver jobs in Indiana with Stoller, fill out our career form.
Working for Stoller Trucking
Stoller thinks the world of our drivers! As such, we strive to offer excellent benefits and compensation for our truck driving team. We find when giving our drivers the resources they need to succeed, their happiness and motivation increase. Thus, Stoller Trucking offers such benefits and perks as:
Health, Dental, Vision & Life Insurance (Company Drivers)
Sign-On Bonuses
Quarterly Safety Bonuses
Options for leasing or purchasing your truck
Kenworth/Peterbilt trucks and trailers (Company Drivers)
Access to the Stoller Body Shop
Occupational Accident (Occ/Acc Insurance Coverage)
Fuel Card Access
And More
Choose Your Career Path
Stoller strives to match drivers with their preferred career paths to create the best work environment for our employees. Our career options include company driver, owner-operator or independent carrier. Each offers unique benefits and room for growth and advancement under Stoller.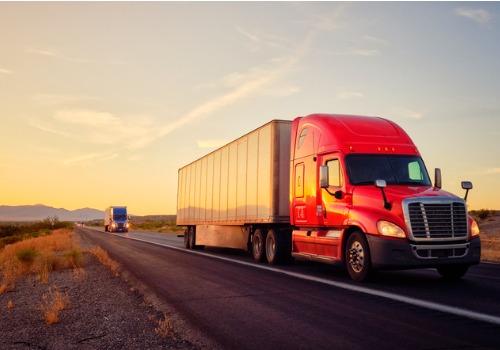 Company Drivers – As a company driver, you are provided a truck, trailer and equipment in excellent condition, with all repairs and upgrades covered by Stoller's body shop. Company driving also offers advanced benefits (insurance coverage), consistent work, and flexible schedules.
Owner-Operators – Acting as an owner-operator gives you more freedom as a truck driver. Owner-operators are responsible for their own truck and equipment but receive access to Stoller's best jobs. To compensate for truck maintenance and care, owner-operators receive a higher compensation cut for every job.
Independent Carriers – If you possess your own truck and equipment but lack proper trucking authority, Stoller has you covered. By working under Stoller as an independent carrier, you still have your own freedom and flexibility and can now operate under Stoller's trucking authority.
Call Today
Find reliable, high-paying truck driver jobs in Indiana through Stoller Trucking! To learn more about our career opportunities, benefits, and company culture, call Stoller today at 309-747-4521 or via our contact form or email: info@stollertrucking.com. Apply for a job with Stoller Trucking!