What's Special About Truck Driver Jobs for Green Bay WI?
Do you feel trapped at your 40-hour-per-week desk job? You're not alone! Countless workers throughout the Midwest are looking for a change in their profession, and a lateral move to another office won't cut it! For this reason, many workers are exchanging their office badges for CDLs and becoming truck drivers. Truck driving is a profession unlike any other, with opportunities for increased compensation, excellent benefits, the freedom to work how you choose, and more. If you're interested in what truck driver jobs for Green Bay WI have to offer, talk with the drivers for Stoller Trucking today.
Find a Career Path You'll Love
Stoller Trucking offers new and experienced truck drivers several options for differing career paths. Whether as a company driver, with organized routes and a structured work environment, or as an independent driver, with high compensation routes and scheduling freedom, you'll find a career path you'll love.
Company Drivers
If you work best with teams, company driving might be your preferred career choice. When company driving, you are a driver that operates directly with Stoller. You'll work alongside our dispatchers and other company drivers to deliver dry van, bulk and non-hazardous liquid freight across the Midwest. Some of the advantages of company driving include:
Great for Starting Your Career – Company driving is the best way to introduce new drivers to the world of trucking! With supervision, company organization, and support in the form of company trucks and equipment, you'll have everything you need to start your truck-driving career off right.
Organized Work and Schedules – As a company driver, our dispatch team will assign you different routes and loads. We do our best to be flexible with your schedule but ensure you always receive fair compensation from week to week.
Better Benefits – Although we offer various perks to company and independent drivers, company drivers can access some of our best benefits. For example, Stoller's company drivers can enroll in our company insurance plans with health, vision, dental, and occupational insurance coverage.
Independent Drivers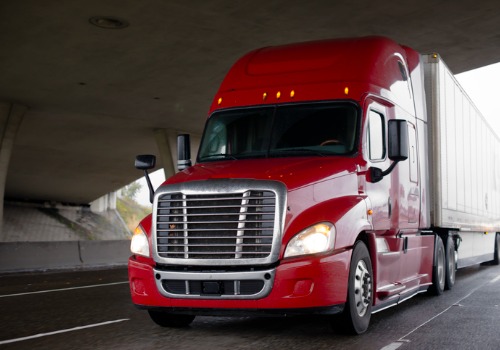 Independent driving might be more your speed if you're tired of working directly under a boss or supervisor. Owner-operators and independent carriers with Stoller are free to operate however they choose. From the choice of equipment to the routes you take, independent driving allows you to be your own boss without the hassle of owning a business. Other benefits include:
Greater Compensation – As independent drivers are responsible for their trucks and equipment, there are some ownership costs you'll incur. However, to help with extra fees, Stoller offers our independent drivers higher-paying routes with a more significant percentage of compensation.
Build Your Schedule – Truck driving doesn't require following the standard 9-5 work schedule. And when independent driving, you have complete control over your schedule! If routes are completed within the required timeframe, you choose the days and hours you drive.
Picking Your Routes – Route choice is also an advantage of independent driving. Picking your own routes means being able to choose the loads you carry and the distance you'll travel. For example, if you want only to transport dry freight but always end your routes close to home, this is something you can arrange.
Talk with Stoller's Team
If you are tired of your old career, the time is right to make a change! Find the best truck driver jobs in Green Bay WI with the Stoller Trucking family. To learn more about job opportunities with Stoller, call today at 309-747-4521 or via our contact form or email: info@stollertrucking.com. Apply for a job with Stoller Trucking!