Find Reliable, Local Truck Driver Jobs in Wisconsin
America's trucking companies are seeking more dedicated, hard-working drivers to join their ranks! Trucking is incredibly lucrative, with plenty of opportunities for advancement and increased compensation. And with consumer demands always on the rise, you can always find truck driver jobs in Wisconsin or anywhere else throughout the States. If wishing to keep your routes located primarily in the Midwest, Stoller Trucking can provide you with the exact jobs you're looking for.
What Benefits Do You Receive as a Truck Driver?
While benefits for trucking jobs vary, Stoller Trucking strives to offer consistent perks and benefits that our company and independent drivers can take advantage of. We believe the jobs our drivers take are crucial; thus, benefits and compensation should match the exceptional work of our team. Examples of Stoller Trucking's perks include:
Kenworth/Peterbilt trucks and trailers (Company Drivers)
Access to the Stoller Body Shop
Occupational Accident (Occ/Acc Insurance Coverage)
Fuel Card Access
Health, Dental, Vision & Life Insurance (Company Drivers)
Sign-On Bonuses
Quarterly Safety Bonuses
Options for leasing or purchasing your truck
And More
How Can You Start Your Trucking Career?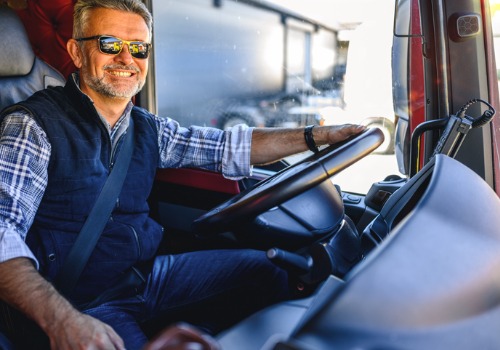 Stoller Trucking strives to give our truck drivers as much control over their profession as they prefer. We understand many new and experienced drivers like direct support and organization from trucking companies; however, just as many drivers prefer the freedom of independent driving. Stoller strives to meet the needs of both kinds of truckers, with trucking jobs for company drivers, owner-operators and independent carriers.
Company Drivers – Stoller's company drivers benefit from weekly pay, consistent work assigned by our dispatch team, and trucks and equipment supplied and maintained by Stoller. Additionally, company drivers can take advantage of programs like dental, health, and vision insurance policies.
Owner-Operators – Instead of having equipment and routes supplied by Stoller, owner-operators are responsible for their own trucks and schedule. As an owner-operator, you can access Stoller's extensive list of high-compensation routes throughout the Midwest.
Independent Carriers – An independent carrier shares many of the same perks, benefits and freedoms as an owner-operator. However, independent carriers often lack the trucking authority to operate in specific markets. Thankfully, independent carriers can operate under Stoller's trucking authority when managing routes for our company.
Give Us a Call
Ready to see what truck driver jobs in Wisconsin are available to you? Find the jobs with the best compensation and benefits when driving for Stoller Trucking. To learn more about our company's history and the job opportunities we offer, call Stoller at 309-747-4521 or via our contact form or email: info@stollertrucking.com. Apply for a job with Stoller Trucking!