Secure Excellent Compensation with the Best Trucking Jobs in Wisconsin
Truck driving is a vital profession throughout the United States. Whether transporting life-saving medicines or truckloads of toys, our nation's truck drivers play a crucial role in our supply and demand chain. As such, trucking jobs in Wisconsin and the Midwest offer excellent benefits and pay for this essential profession. And of the local trucking companies drivers count on for consistent, high-paying routes and excellent benefits, Stoller Trucking stands tall!
What Truck Driver Jobs are Right for You?
A career in truck driving comes down to two significant choices: do you wish to drive for a company or drive independently? Both options offer unique perks and advantages only available to your career path. As such, Stoller Trucking works to support all drivers, independent or not, with local routes, compensation and benefits you can't find anywhere else.
Company Driving
If you want to be a company driver, Stoller Trucking is happy to have you! Our company drivers can access some of Stoller's best perks, benefits and equipment. Especially if you're new to truck driving, a position as a company driver gives you the support you need to jumpstart your trucking career. Benefits of company driving include:
Trucks and Maintenance – What's a truck driver without a truck? As a company driver, Stoller Trucking supplies you with the latest trucks and equipment. Furthermore, we cover all maintenance costs and fees for your truck, taking the stress of truck ownership off your shoulders.
Extra Benefits – Company drivers can access extra perks and benefits unavailable to our independent drivers. For example, company drivers can enroll in any of our company's insurance policies to receive health, dental, and vision coverage.
Consistent Routes & Pay – Stoller's dispatch team keeps our company drivers busy with consistent but flexible routes and schedules. Furthermore, our company drivers can count on weekly pay outside standard compensation for route completion.
Independent Driving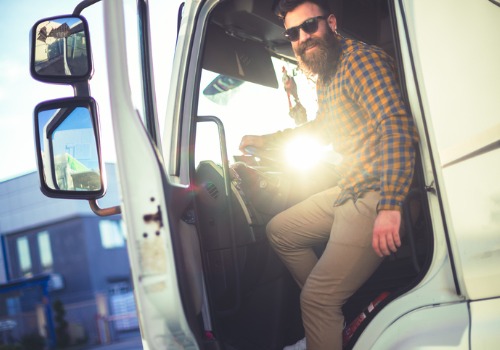 Independent driving is an excellent option for pursuing a truck driving career on your terms! As an owner-operator or independent carrier, you have more freedom but less direct support from trucking companies. Independent drivers for Stoller can take advantage of:
Job Choice – Can you perform non-hazardous liquid tanker jobs, or is dry van transportation more your speed? Whatever your experience, qualifications and comfort level, you can pick the jobs and routes you prefer instead of having routes assigned to you.
Control Over Schedule – Being able to choose your preferred jobs also means you have control over your schedule. Rather than worrying about time off for vacation, sick days, doctor appointments, etc., you can take jobs that work around your schedule.
Better Compensation – Having to care for your trucks and equipment can mean higher operating costs for independent drivers. To make up for some of these extra expenses, Stoller Trucking offers our independent drivers the highest compensation routes with more significant commission percentages.
Learn More
If interested in the best trucking jobs in Wisconsin, you can find excellent compensation and benefits with the expert local truck drivers part of Stoller Trucking. To learn more about our company or job opportunities, call Stoller today at 309-747-4521 or via our contact form or email: info@stollertrucking.com. Apply for a job with Stoller Trucking!