Find Truck Driving Jobs in Fort Wayne IN
Truckers across the country work tirelessly to deliver us the products and materials businesses and consumers require to function! Needless to say, truck drivers play an essential role for companies throughout the United States. As such, trucking companies in the Midwest are always looking for new drivers to fill this vital role! Stoller Trucking is hiring passionate and dedicated drivers for truck driving jobs in Fort Wayne IN, whether you have previous experience truck driving or not. Contact us today or fill out our career form to learn more.
What Stoller Can Offer!
When driving with Stoller Trucking, we strive to provide our employees with the training and support they need to succeed in their careers. To this end, our drivers can take advantage of various perks and incentives not always offered by other trucking companies. Our goal is to create a work environment that is always friendly, inviting and supportive of our drivers. Such incentives include:
Health, Dental, Vision & Life Insurance (Company Drivers)
Sign-On Bonuses
Quarterly Safety Bonuses
Options for leasing or purchasing your truck
Kenworth/Peterbilt trucks and trailers (Company Drivers)
Access to the Stoller Body Shop
Occupational Accident (Occ/Acc Insurance Coverage)
Fuel Card Access
And More
Choosing a Career with Stoller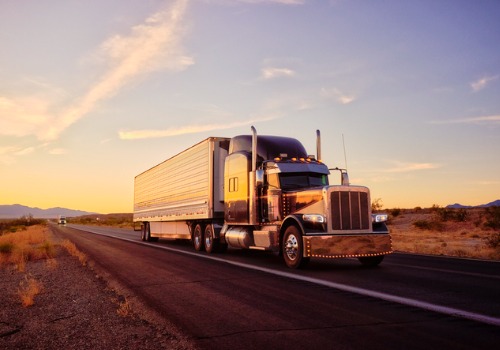 Whether you prefer your independence as a driver or wish for more structure in your work arrangements, Stoller Trucking can happily oblige! We are always hiring new company drivers, owner-operators or independent carriers to help contribute to the Stoller family!
Company Drivers – As a company driver, you are given weekly pay alongside a consistent but flexible work schedule. Stoller Trucking will provide you with a truck, trailer and equipment, with upkeep and maintenance managed by the Stoller body shop.
Owner-Operators – As an owner-operator, you can choose your routes and schedule. Owner-operators are responsible for their own truck and equipment but receive more compensation from jobs to make up for some truck ownership costs.
Independent Carriers – As an independent carrier, you have many of the same perks and benefits as an owner-operator. However, if you lack proper trucking authority, contracting with Stoller allows you to operate independently while under Stoller's trucking authority.
Talk with the Stoller Team
A successful career in truck driving starts with the best truck driving jobs in Fort Wayne IN. Be sure to reach out to the freight transportation experts at Stoller Trucking today! Learn more about career opportunities, benefits and our company culture by contacting Stoller at 309-747-4521 or via our contact form or email: info@stollertrucking.com. Apply for a job with Stoller Trucking!