Discover Exceptional, High-Compensation Truck Driving Jobs in Indiana
Trucking companies across the Midwest are always looking for new drivers, making truck driving a career that's in popular demand! And for those looking to begin truck driving jobs in Indiana, no company is more welcoming and supportive than Stoller Trucking. Not only has Stoller Trucking become a top freight carrier choice for Midwestern businesses, but our benefits and excellent job options have made us the go-to choice for truckers beginning or continuing their careers.
Why Become a Truck Driver?
While truck driving isn't for everyone, those pursuing a trucking career can expect great benefits, excellent pay, and beneficial career opportunities. Additionally, working for companies like Stoller Trucking goes a long way toward finding a job and coworkers you love. Here are some of the benefits of a trucking career:
Job Security – As already mentioned, truck drivers are in popular demand! As a driver, this means there's always work available for you. And considering the progression of our nation, the need for truck drivers isn't slowing anytime soon.
Pay & Benefits – Drivers can make a comfortable income hauling freight, with a professional trucker's average base pay being around 70K per year. Not to mention, companies like Stoller Trucking offer excellent benefits, like health insurance, sign-on bonuses, gas cards, and more.
Fast Training – While some professions can take years of training and education to prepare for, truck driving does not. A Commercial Driver's License (CDL) program only takes seven weeks to complete, and companies like Stoller can further assist with training.
Freedom – As an owner-operator or independent carrier, you can choose the jobs you prefer and schedule that works best. If being your own boss is an appealing idea, trucking has career options for you.
See the Country – The United States is home to beautiful vistas, iconic landmarks, and breathtaking sights. As a truck driver, you can witness some of what makes our country so great rather than being stuck behind a desk.
Our Career Options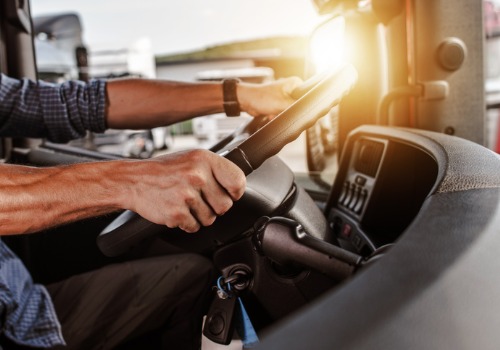 Stoller Trucking offers three distinct career paths for drivers wishing to work with our company: company drivers, owner-operators and independent carriers. Each offers unique benefits, with plenty of opportunities for continued growth.
Company Driver – You work directly with Stoller. As a company driver, you are supplied a company truck and trailer and have access to insurance benefits, the Stoller Body Shop, consistent work, and more.
Owner-Operator – Stoller Trucking offers our owner-operators a wide range of jobs across the Midwest, each with a high percentage of compensation. Owner-operators are responsible for their own trucks and equipment.
Independent Carrier – If you possess your own truck but lack the trucking authority to pursue jobs, Stoller has you covered. Driving with Stoller means driving under our trucking authority, with many high-paying jobs to choose from.
Give Us a Call
Start or continue your career as a truck driver by finding the best truck driving jobs in Indiana with Stoller Trucking. To learn more about our career options, benefits and company culture, call us today at 309-747-4521 or via our contact form or email: info@stollertrucking.com. Apply for a job with Stoller Trucking!