Begin Your Trucking Career with the Best Truck Driving Jobs for Indianapolis IN
Truck driving jobs in Indianapolis IN might be perfect if you are searching for a high-paying career with excellent benefits, flexible schedules, and a community of like-minded professionals! Trucking companies in Indiana are always hiring new drivers, with consistent work and pay available for experienced and fresh truckers. Stoller Trucking, the Midwest's premiere trucking company, offers some of the best benefits and career advancement opportunities of other companies. Give us a call or fill out our career form to learn more!
Reasons for Pursuing a Truck Driving Job
In addition to the benefits and compensation offered by Stoller Trucking, truck driving has advantages compared to traditional professions or careers. If trucking is your best professional fit, you'll find satisfaction in:
High Compensation – As truck driving is such a crucial profession in the United States, it provides high compensation for its drivers. The average yearly salary for a truck driver is 70K, with plenty of job opportunities that can eventually see you earning three figures.
Quick Training – While many jobs require years of training or education, preparing to be a truck driver is not nearly as time-consuming. The program for acquiring your Commercial Driver's License (CDL) takes about seven weeks, with additional hands-on training taking a few weeks longer. Within several months, you'll be on the road and earning money.
Greater Freedom – While there are trucking professions that offer scheduling support for drivers (company driving), independent driving allows truckers the freedom of choice! As an owner-operator or independent carrier with Stoller, you have the freedom to choose your routes and set your schedule.
Job Stability – Stoller Trucking is always looking for new, bright and dedicated individuals to pursue a career in trucking. Work in the trucking industry is always plentiful, and the need for general and liquid/bulk freight transportation means drivers are always in high demand.
See the Country – Rather than being stuck in a stuffy office or cramped into a cubical, trucking allows you to explore the open road! Truckers get to experience the beauty of America's vistas, seeing many new sights and landmarks while driving with Stoller!
Our Driver Jobs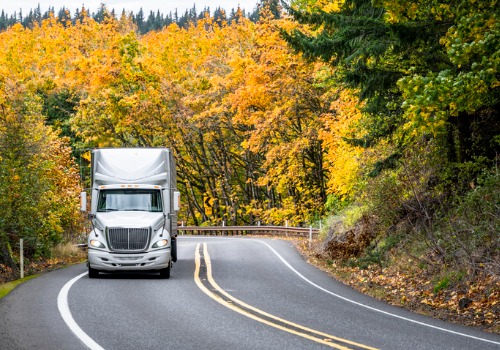 When driving with Stoller, we match our employees with the career progression that best fits their preferences. For example, greater stability and consistent pay are always available as a company driver. However, independent driving might be your best option if you wish for greater freedom and higher-paying jobs.
Company Drivers – You work directly under Stoller and are supplied with a company truck, trailer and equipment. Work is always consistent, with plenty of schedule flexibility and gas/truck upkeep covered by Stoller.
Independent Carriers – You work independently of Stoller but contract under Stoller's trucking authority. Independent carriers can set their own routes and schedules, with dozens of routes to choose from Stoller's partnerships.
Owner-Operators – You have complete independence as a truck driver, with your own equipment and trucking authority. Stoller Trucking offers consistent, high-compensation jobs to our owner-operators, in addition to numerous perks and benefits.
Call Our Office
If you are looking to jumpstart your trucking career, find some of the best truck driving jobs for Indianapolis IN with Stoller Trucking. To learn more about our company, job opportunities and benefits, contact Stoller today at 309-747-4521 or via our contact form or email: info@stollertrucking.com. Apply for a job with Stoller Trucking!