Find Reliable Work with Truck Driving Jobs in Missouri
The trucking profession in the United States is alive and thriving! Stoller Trucking, one of the go-to trucking companies for Missouri, is on the hunt for new and dedicated drivers! We haul general freight and non-hazardous liquid freight for clients throughout the Midwest. Our truck driving jobs in Missouri for new and experienced drivers are endless as we strive to create a welcoming and supportive work environment for our trucking family. Fill out Stoller Trucking's career form if you're interested in local truck driver jobs.
Why Should You Consider Truck Driving?
If you're already a truck driver looking for a new company to work for, you already understand the perks of the trucking profession. For those new to the world of trucking, truck driving offers additional benefits in compensation, job security, and more! Some of what you can look forward to as a professional truck driver include:
Quick to Start – Some of the best-paying professions in the United States require years of higher education and training to even apply for a position! Conversely, new truck drivers can earn their Commercial Driver's License in as few as seven weeks. While a degree is important for many careers, truck driving is not among them!
High Starting Pay – In addition to significantly less time for training, truck drivers start with higher entry income than many other professions. The average yearly salary for beginning drivers in the United States is about 70K. Truck driving is an incredibly lucrative career choice with plenty of room for job growth and additional benefits.
Consistent & Reliable Work – The trucking industry is always looking for new drivers to join its ranks! With an ever-growing consumer market, the need for shipping and freight hauling continues to expand! New and returning truck drivers can count on excellent job security, between the high demand for more drivers and plentiful route availability.
Not Your Standard Career – Above all, truck driving offers a change of pace from the traditional jobs you're used to. You can set your own routes and schedules depending on your trucking career choice. Moreover, truck driving opens you up to exciting new views, venues and landmarks across our beautiful country.
A Job with Stoller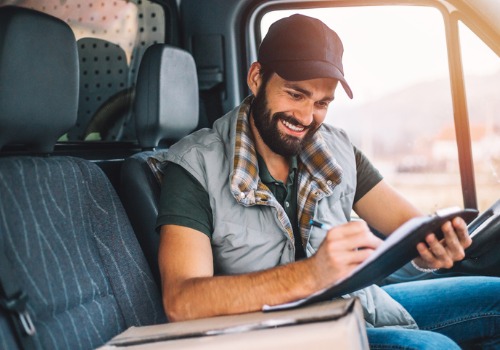 Stoller offers several career options for drivers wishing to join our family! Our truck driving jobs for Missouri offer unique benefits and incentives not available with the other driver careers. We strive to stand out from other trucking companies for Missouri by offering greater freedom, flexibility and support for all our driving positions.
Company Driver – Stoller's company drivers operate as direct employees of Stoller Trucking. Being a company driver entitles you to benefits such as a company truck/equipment, insurance coverage, truck upkeep, consistent routes, weekly pay and more.
Owner-Operator – Our owner-operators don't work as Stoller employees but instead contract with our company. Being an owner-operator with Stoller means you have access to high-compensation jobs and are afforded greater freedom in choosing routes and setting your schedule.
Independent Carrier –Independent carriers receive the same perks and benefits as our owner-operators. However, independent carriers are sometimes limited in where they can operate due to their trucking authority. As such, independent carriers can operate in the Midwest under Stoller's authority.
Call Today
When you're reading to pursue truck driving jobs in Missouri, make sure you do so with the best trucking companies in the state. Give the trucking experts at Stoller Trucking a call today! To learn more about our career opportunities, contact us at 309-747-4521 or via our contact form or email: info@stollertrucking.com. Apply for a job with Stoller Trucking!