Select from the Best Trucking Companies for Indianapolis IN
Truck driving is one of the most important professions in the United States, as it's integral to the success of our economy! Without truck drivers, you wouldn't be able to get a fraction of the products you use every day. And for businesses without shipping and delivery services, getting your products into stores becomes infinitely more difficult without truckers. Whether a consumer or business owner, trucking companies are always needed. And if you only want the best trucking companies for Indianapolis IN to partner with, call the local shipping experts at Stoller Trucking!
The Advantages of Hiring Professional Truckers
There's more that goes into trucking and transportation than you might think. As such, when companies attempt to bring shipping in-house, they often have difficulty doing so. Not only can hiring a trucking company fill your transportation needs but there are additional benefits to using professional truckers, such as:
Greater Convenience

Managing trucking logistics is no simple task. Any more than one truck and trailer, and there's significant work and planning involved with delivery and shipping. That's why most business owners prefer outsourcing transportation services to companies more suited for it. As such, Stoller Trucking employs expert truckers and dispatchers, ensuring your loads always arrive on time and free of harm.

Local Support

Not all trucking companies for Indianapolis IN you find will be local. While you'll find the service you need with more national companies, you aren't guaranteed the same quality of service as you'd get with local drivers. Companies like Stoller Trucking manage shipping and transportation for more focused areas and hire drivers familiar with local routes. To this end, hiring locally comes with fewer risks, as our drivers know the safest, quickest routes across the Midwest.

Better Pricing

If your company has ever considered bringing shipping and transportation operations in-house, you understand how expensive it can be! The costs of hiring experienced drivers, purchasing trucks, maintaining equipment, etc., can grow to be significantly expensive. Conversely, you won't run into such fees when hiring a trucking company. Stoller Trucking already has the trucks and drivers available for your shipping needs.
What Do We Haul?
Regarding transporting non-perishable goods and bulk/liquid freight, Stoller Trucking has the trucks, trailers and tankers for the job! Our drivers are trained and certified to haul dry-van freight and, more crucially, liquid tankers. As such, our shipping services include:
Dry-Van & General Freight – Stoller drivers can carry electronics, clothes, furniture, non-perishable food products, and more via our dry-van trailers. We offer varying capacity options for different rates, including full truckload (FTL), partial truckload, and less than truckload (LTL). Additionally, we offer drop trailer services for the convenience of loading and unloading.
Non-Hazardous Liquid Tanker – When carrying bulk or liquid products, one of the only trucking solutions is tankers. As such, Stoller Trucking specializes in non-hazardous bulk and liquid freight. Our stainless-steel tankers feature pumps and hoses for easy unloading of your product. Furthermore, each tanker and trailer we use is dedicated, meaning there's no cross-contamination between loads.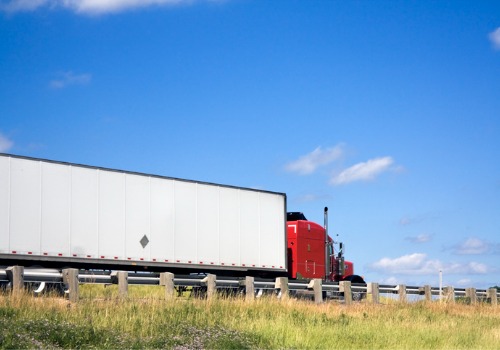 Now Hiring!
If it isn't shipping and transportation services you need, perhaps you'd be interested in a career with Stoller Trucking! Stoller is always looking for fresh faces to join our growing trucker family. We hire company drivers to work directly with Stoller and partner with owner-operators and independent carriers across the Midwest. Not to mention, working with Stoller affords our drivers excellent benefits and incentives that aren't always offered to truck drivers. Fill out a career form to learn more!
Talk with Stoller Today
The search for reliable, expert, local trucking companies for Indianapolis IN is over! You can ensure safe, fast and affordable transportation of goods with the professionals at Stoller Trucking. To learn more about our services or available trucking jobs, contact Stoller today at 309-747-4521 or via our contact form or email: info@stollertrucking.com.