Trucking Companies for Springfield MO Looking for New Drivers!
Are you a dedicated professional looking to change your current career? You're in luck! Trucking companies for Springfield MO, and throughout the Midwest are always looking for new drivers to join their crews. As such, Stoller Trucking offers some of the best benefits and routes for Midwestern truck drivers of all experience levels. Pursue a career in general and liquid freight transportation with help from Stoller Trucking!
Careers Through Stoller
Stoller Trucking offers several career options for drivers looking to join our family! You can drive with Stoller directly (company driving) or work with Stoller but maintain your independence (owner-operators and independent carriers).
Company Drivers – Our company drivers are Stoller employees, allowing them access to the many perks and benefits offered by Stoller. Company drivers receive a truck and trailer through Stoller and have routes and schedules managed by our dispatch team.
Owner-Operators – Instead of relying on a dispatch team, owner-operators can choose their routes and schedules. Owner-operators are responsible for the jobs they take and the trucks/equipment they use. Additionally, independent drivers receive higher compensation for completing routes through Stoller.
Independent Carriers – As an independent carrier, you receive many of the same perks and benefits as an owner-operator. You have the same freedom of choice and flexibility but operate without local trucking authority. Thankfully, when running routes for Stoller, you drive under Stoller's trucking authority.
Stoller's Perks & Benefits
Trucking isn't an easy profession! It takes hard work and dedication from our drivers to deliver freight on time and without errors or mistakes. As such, we provide our exceptional drivers with perks and benefits to help them grow and feel supported in their careers. Examples of such benefits include:
Health, Dental, Vision & Life Insurance (Company Drivers)
Sign-On Bonuses
Quarterly Safety Bonuses
Options for leasing or purchasing your truck
Kenworth/Peterbilt trucks and trailers (Company Drivers)
Access to the Stoller Body Shop
Occupational Accident (Occ/Acc Insurance Coverage)
Fuel Card Access
Plate/IRP Program
And More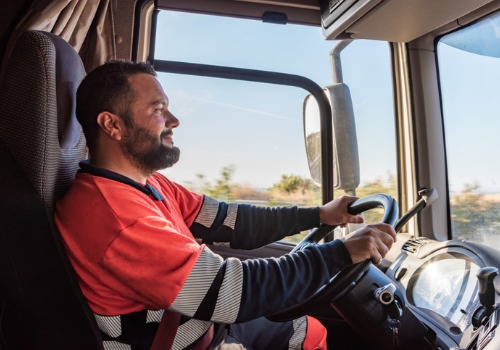 Contact Our Office
Rely on the best local trucking companies for Springfield MO for consistent and high-compensation jobs; give the Stoller Trucking team a call today! You can learn more about our career opportunities by contacting us at 309-747-4521 or via our contact form or email: info@stollertrucking.com. Apply for a job with Stoller Trucking!