Discover Exciting Trucking Jobs for Missouri
Truck driving is one of North America's proudest professions. Since the introduction of our modern highway system, trucks have been hauling cargo cross-country. And in Missouri and the Midwest, truck driver jobs are just as essential! Thankfully, if searching for the best trucking jobs in Missouri, new or experienced truck drivers don't have to look far. Stoller Trucking provides excellent compensation and benefits as part of our truck driving careers. Learn more by filling out our career form!
Your Best Career Path
Stoller Trucking strives to help our drivers by matching them with the profession that best fits their work style, compensation expectations, and experience level. As a company driver, independent carrier or owner-operator, you can find success in a truck driving career with Stoller.
Company Drivers
When you are a company driver, you work directly for Stoller Trucking. As such, our company drivers receive specialized training for hauling general and liquid freight. Acting as a company driver also affords you certain perks and benefits, such as:
Company Vehicle

Your truck, trailer and any equipment are all supplied by Stoller Trucking. Unlike independent driving, where you're responsible for your truck, all your equipment is covered and maintained by Stoller (saving you time, money and hassle on repair and upkeep).

Organized Schedule

Company driver routes are given out and assigned by Stoller's dispatch team. We ensure you're never without work but have a reasonable schedule to manage. And if you require days off for sickness, vacation, etc., Stoller can be flexible with your schedule.

Extra Benefits

Our company drivers can access extra benefits not available for our independent drivers. For example, as a company driver, you can enroll in Stoller's insurance benefits for health, dental, vision and life. Other benefits include sign-on bonuses, Stoller Body Shop support, fuel cards, and more.
Independent Drivers
Independent driving comes with more responsibility than company driving. However, the advantages of being an owner-operator or independent carrier make for incredibly popular and lucrative career choices for any experienced truck driver. The benefits of independent driving include:
Freedom of Choice

Driving as an independent driver means you have the freedom of choice! You can pick your truck, equipment, route, schedule, types of loads, etc. Independent driving allows you to be your own boss, setting a professional path most comfortable with your ambitions.

Higher Compensation

Being responsible for your trucks means having to cover maintenance costs. Thankfully, Stoller Trucking offers some of our best compensation routes for independent drivers. To offset extra truck ownership costs, our independent drivers are compensated for a larger percentage of each route.

Friendly Crew

Stoller Trucking makes driving for us as simple as possible. We always have jobs available for our independent drivers, ensuring we can match you with routes that best fit your experience and comfort level. And if you presently lack proper trucking authority, working with Stoller allows you to operate under ours!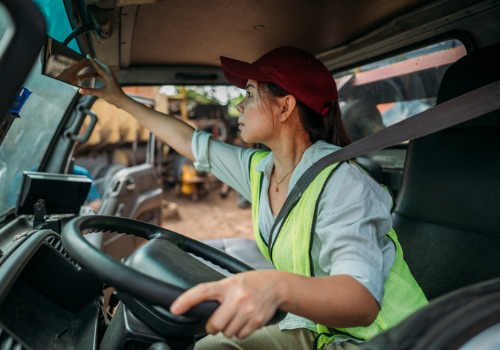 Call Stoller
Whether making a career change or looking for the next step in your truck driving career, you can find the best trucking jobs in Missouri with Stoller Trucking. To learn more about our different career opportunities, contact Stoller today at 309-747-4521 or via our contact form or email: info@stollertrucking.com. Apply for a job with Stoller Trucking!