Top Service Near Me for Bulk Transport in Peoria IL
Stoller Trucking provides maximum load capacity on a fleet of 75 trucks for liquid and dry goods when you need bulk transport in Peoria IL. For over 25 years, we have served Central Illinois as one of the fastest growing trucking companies. Our drivers receive the training and certifications it takes to provide the specialized service of transporting bulk goods. Plus, we are authorized to haul your goods nationwide across 48 states. We can deliver huge savings to your company compared to handling shipping for your non-hazardous liquids and dry goods in-house. Email us now to request a free freight quote.
Stoller Trucking uses stainless steel tankers that make It easier to load and unload your goods when you need bulk transport in Peoria IL. Plus, we use dedicated trailers that haul only one or two kinds of loads to avoid cross contamination of your freight. In addition, our drivers receive the training and certifications it takes to handle the rigid restrictions that come with bulk transport of food and beverages. In addition, we provide you with the following benefits:
Our stainless steel tankers are equipped with pumps, hoses, and other equipment. That allows for quick and easy loading and unloading of liquid and bulk products.
A fleet of 75 trucks at your service
On-time deliveries that get your products where you need them to go at your desired time
Dry Good Bulk Transport
Stoller Trucking also has you covered when you need services for dry goods with our bulk transport in Chicago IL. We provide services for a variety of industries including:
Mining & Agricultural Companies – Our trailers are equipped to handle the demands of hauling products from your mines and farms to your customers. Our trailers offer some of the strongest strength-to-weight ratios to provide for hauling of loads up to 48,000 pounds.
Food & Beverage Companies – Legal requirements placed on the transportation of food and beverage products are some of the strictest regulations for shipping services. As a result, you need solutions from a trucking company with the trucking professionals trained and certified on transporting your products to meet restrictions.
Manufacturing Companies – Big manufacturing companies require large quantities of supplies to create their products. Our trucks can provide on-time deliveries to ensure your supplies are where they need to be to keep your operations going strong.
We Are Looking for Drivers to Join Our Team
Are you interested in changing lanes on your career path? Stoller Trucking has openings that could lead to a brighter future for you and your family. We are currently accepting applications to be a company driver, independent carrier, or owner-operator. Plus, we will consider you even if you have no prior experience in commercial trucking. If you are just starting your trucking career, we can help you get the certifications and training you will need. Do you already have commercial trucking experience? Then, we invite you to join our team and boost your earning potential. Join the fastest growing trucking company in the Midwest today by filling out our online job application form.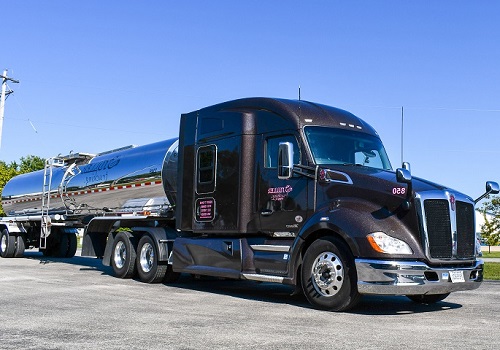 Contact Us for Bulk Transport in Peoria IL
Stoller Trucking helps you ship smarter on a budget with our affordable bulk transport in Peoria IL. We specialize in on-time deliveries scaled to fit your business operations. You can choose from shipping a partial truckload, less than truckload (LTL), or a full truckload (FTL). Contact us today for a free estimate on our service to haul your freight. Give us a call now at 309-308-1630 to receive more information about our transportation services or available job opportunities.