Work for One of the Best Trucking Companies in Illinois
Across the United States, truck drivers continually transport freight to companies in need, helping keep our stores stocked and ensuring everything consumers want is always available. Stoller Trucking, one of the primary trucking companies for Illinois and the Midwest, is doing its part to ensure freight deliveries are on time, without error, and always safe and secure. If you are interested in joining the Stoller team, call us today or fill out our online form.
Why Stoller?
The Stoller team is always looking for passionate and dedicated new drivers to join our trucking family! We know truck driving is no simple job, as it requires hard work and skill on the part of our drivers. Thankfully, Stoller works with all our drivers to help them achieve their highest potential! Not to mention, Stoller Trucking offers incredible benefits and perks not always available at other trucking companies in Illinois. Some of those benefits include:
Health, Dental, Vision & Life Insurance
Sign-On Bonuses
Quarterly Safety Bonuses
Options for leasing or purchasing your truck
Kenworth/Peterbilt trucks and trailers for company drivers
Access to the Stoller Body Shop
Occupational Accident (Occ/Acc Insurance Coverage)
Fuel Card Access
And More
Our Driver Jobs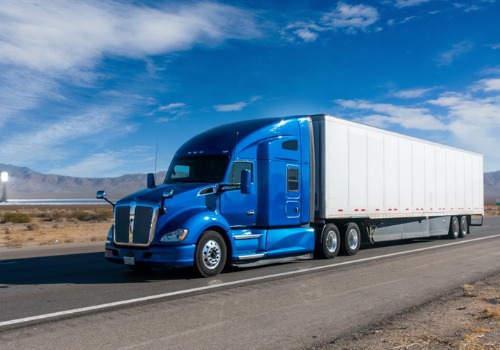 If starting your career with Stoller Trucking, we have several options for new or experienced drivers. Whether you prefer to fly solo or like having a set schedule and route, our hiring team can connect you with job that best matches your preferences. Career options include:
Company Driver – New hires can work directly for Stoller as a company driver! As a Stoller Trucking employee, you have direct access to our company's trucks and equipment. Additionally, you receive more consistency with truck routes, have improved benefits, and always have a reliable source of work.
Owner-Operator – An owner-operator is in charge of their truck, trailer and equipment, covering all associated ownership costs. However, instead of taking independent trucking jobs, being an owner-operator for Stoller means you can access reliable loads and the best truck routes across the Midwest.
Independent Carrier – An independent carrier shares significant similarities with an owner-operator. The key difference between the two is the driver's authority. An independent carrier without trucking authority can operate under another Stoller, gaining access to our extensive list of routes and loads.
Call Today
If interested in working for one of the best trucking companies in Illinois, reach out to the team at Stoller Trucking today! You can contact us at 309-747-4521 or via our contact form or email: info@stollertrucking.com.