Searching for Better Truck Driver Jobs in Illinois? Look No Further Than Stoller!
At Stoller Trucking, we always look for bright-eyed, cheery and passionate drivers who wish to make a difference in the trucking industry. Our truck driver jobs for Illinois drivers offer some of the best routes with excellent compensation and a host of benefits. Stoller Trucking is continually attracting new drivers due to our family environment and commitment to our team. If you are interested in driving for Stoller, contact us today or fill out our online form.
Choose Your Career
When working for Stoller, we match you with the career that best fits your wants and needs. Some people prefer the freedom to pick their routes, while others like to have a consistent schedule and routine. Thankfully, we have jobs that apply to both sides of the spectrum!
Company Drivers
As a company driver, you work directly for Stoller. Our company drivers have direct access to new and high-quality equipment, including the latest trucks and trailers, Also, you receive consistent routes from our dispatchers, ensuring you're never without work. The benefits of company driving include:
No Start-Up Costs – Thanks to Stoller, you have all your equipment upfront.
All Profit – You don't have to put your money into paying for gas or truck maintenance. Every penny you earn from a route goes directly into your pocket.
Plenty of Benefits – As a full-time Stoller driver, you can take advantage of benefits only offered to direct employees of our company.
Routes Provided – You never have to worry about picking your routes; Stoller's dispatchers and brokers will take care of that for you.
Owner-Operators
As an owner-operator, you get to be your own boss. Like independent contractors, owner-operators are in charge of their own trucks, trailers and equipment. While contracting with Stoller, you can access our extensive list of routes and loads throughout the Midwest. The benefits of being an owner-operator include:
Greater Profit – You receive maximum compensation for every load you do with Stoller.
Set Your Schedule – Rather than being bound to a strict schedule, you can choose what loads you want to do and when.
More Control – There's more freedom to drive as an owner-operator. Not only do you pick your own routes and schedule, but you have control over your truck, trailer, upgrades, and everything else.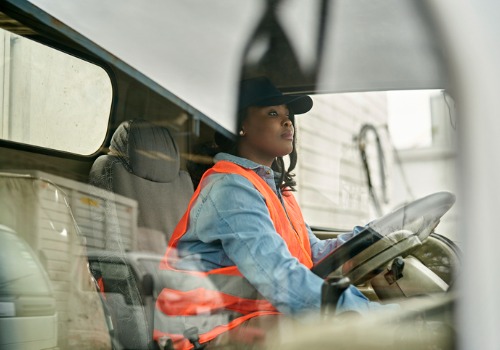 Independent Carriers
Like owner-operators, independent carriers set much of their own schedule and can choose their contracts through Stoller. However, as an independent carrier, you aren't required to have your own trucking authority. Thankfully, you can work under Stoller's trucking authority, as we can help you one day qualify yourself. Due to the similarities between owner-operators and independent carriers, you get much of the same freedom and control over your truck, routes and schedule.
Drive With Stoller!
Stoller Trucking is actively seeking new drivers looking for truck driver jobs in Illinois or throughout the Midwest. With dozens of trucks and trailers as a part of our Stoller fleet and hundreds of contracts/routes ready to be fulfilled, there's no limit to what you can achieve with Stoller! To learn more about our career opportunities, contact us today at 309-747-4521. Or, reach out via our contact form or email: info@stollertrucking.com.