Advance Your Career with Reliable Truck Driver Jobs for Peoria IL
While large trucking companies can provide the work you need to make a living, the company culture and benefits aren't always as good as you might expect. Thankfully, there are truck driver jobs for Peoria IL that ensure excellent perks and benefits. Driving with Stoller Trucking gives you greater flexibility and compensation compared to other "big-name" trucking companies. If interested in a career with Stoller, fill out an online form.
Examples of Our Benefits
As mentioned, Stoller strives to offer perks and benefits that set us apart from other trucking companies. Although benefits vary based on the career path you take with Stoller, there are always additional perks you can take advantage of. Some of our perks and benefits include:
Health, Dental, Vision & Life Insurance
Sign-On Bonuses
Quarterly Safety Bonuses
Options for leasing or purchasing your truck
Kenworth/Peterbilt trucks and trailers for company drivers
Access to the Stoller Body Shop
Occupational Accident (Occ/Acc Insurance Coverage)
Fuel Card Access
And More
Our Career Opportunities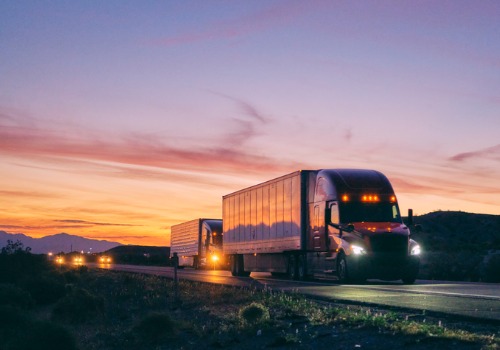 Drivers at Stoller are offered several options for how they'd prefer to pursue a truck driving career with our team. As either a company driver, independent carrier or owner-operator, you choose the level of freedom and flexibility you prefer with your work. Stoller strives to match our employees with the style of work that best suits them.
Direct Employment – Company drivers with Stoller have access to expanded benefits (such as company insurance options) and the latest trucks and trailers (supplied by Stoller). As a company driver, Stoller will provide you with your route assignments and take care of all expenses related to keeping your truck well-maintained and up-to-date.
Contract Work – If you prefer more flexibility with your truck routes, you can work for Stoller as either an independent carrier or owner-operator. Both career paths offer greater flexibility with load choices, scheduling, and route options. Additionally, you get the freedom to choose your truck, trailer and equipment. Owner-operators and independent carriers take a greater commission than company drivers to cover some of the costs of maintaining your own equipment.
Talk with Our Team
To ensure you have the most flexibility and exceptional perks for your truck driver jobs in Peoria IL, count on the career opportunities offered by Stoller Trucking. Learn more about working with Stoller by calling 309-747-4521. Or, reach out via our contact form or email: info@stollertrucking.com.