Finding the Right Trucking Jobs in Illinois with Stoller
Are you tired of your old truck driver job? Do you feel like you're not getting the compensation you deserve for the long hours you spend on the road? If these feelings seem familiar, it might be time for a change of pace! Thankfully, you can find some of the best trucking jobs in Illinois and throughout the Midwest when you drive with Stoller Trucking. We always want happy and dedicated drivers for our ever-growing family.
What We Transport
At Stoller Trucking, we primarily contend with two types of truck loads: dry van/general freight and non-hazardous liquid tankers. Each trucking service is managed and assigned by our expert dispatchers and brokers, ensuring our drivers never travel too far out of the way and always have the right equipment and trailers for transport.
General Freight – Dry van/general freight is the most common trucking load you'll encounter anywhere. General freight covers most non-perishable goods, from clothing and electronics to food and drinks.
Liquid Tankers – Our liquid tankers get the job done for transporting bulk freight! However, liquid tankers aren't limited to non-hazardous liquid alone. Examples of products we transport include gravel/sand, concrete, grain/feed, water, milk, alcohol, and more.
Your Preferred Career Path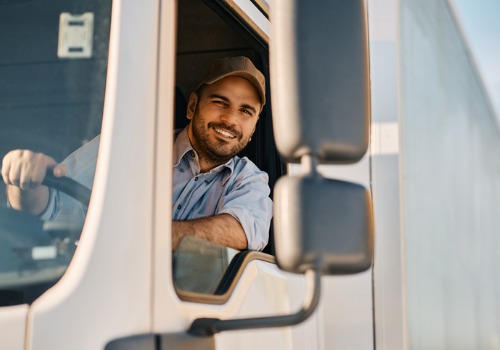 Our hiring team strives to give new drivers the career path that best matches their advancement goals and preferences. Whether you wish Stoller to manage your routes or want more control over your schedule, we have career paths that cater to both.
Company Drivers – When company driving with Stoller, you are a direct employee under our company. This means you get access to new and high-quality trucks, trailers and equipment, all supplied by Stoller. Furthermore, your routes and loads are all pre-planned by our team. You're only responsible for getting your load to its destination on time.
Independent Carriers – Rather than being a direct employee of Stoller, independent carriers get more freedom and leeway with their contracts and routes. As an independent carrier, you choose your own truck and trailer and are responsible for supplying your own equipment and maintenance.
Owner-Operators – As an owner-operator, you get the most control! With your own trucking authority, you are your own boss. However, contracting with Stoller allows you exclusive access to high-compensation jobs, and you can choose the freight you prefer to carry. As long as you have the truck and trailer to support the job, we'll provide the route!
Talk with Our Team
Finding the right trucking jobs in Illinois can be challenging if you don't know where to look. Thankfully, Stoller Trucking has built partnerships with companies throughout the Midwest, giving our divers access to the most routes for the best compensation. If interested and working for or contracting through Stoller Trucking, call us today at 309-747-4521. Or, reach out via our contact form or email: info@stollertrucking.com.