Easily Ship Your Goods with Dry Van Trucking in Des Moines IA
Countless companies throughout the Midwest struggle to keep up with consumer demands! However, if your production rate isn't lacking, it might be your business's shipping capabilities. Needless to say, if your company lacks shipping and delivery, you will have a challenging time selling and producing goods. Thankfully, with dry van trucking in Des Moines IA from Stoller Trucking, you can leave transportation and trucking logistics up to the experts. Call today!
Is Dry Van Shipping Right for Your Company?
In all likelihood, your company can benefit from dry van shipping. Dry vans are long, enclosed containers that contain tens of thousands of pounds worth of non-perishable products and goods. With dry van shipping from Stoller, your company can confidently receive secure, large-capacity loads anywhere across the Midwest. Some benefits of dry vans include:
Secure Protection

Ensuring goods say safe and in excellent condition en route to their destination is a top concern for any business. Thankfully, this goal can easily be accomplished with expert dry van shipping. Stoller's dry van trailers are expertly packed, ensuring products don't bounce around or become damaged. Furthermore, traveling by dry van helps protect your load from outside factors like rain, wind, hail, snow, ice and more.

Great Versatility

The average dry van trailers are between 48 to 53 feet long and have a loading capacity of up to 45,000 pounds. The space and loading capacity offered by most trailers helps businesses transport the most goods in the least number of trips. Depending on your facility's capacity and shipping needs, Stoller Trucking offers varying rates for different-sized truckloads: full truckloads (FTL), partial truckloads, and less than truckloads (LTL).

Perishable Goods Transport

If your company primarily tracks non-perishable goods and products, dry van trucking in Des Moines IA is for you! With over 75 trucks and trailers, Stoller Trucking has helped transport all variety of products across the Midwest. Our dry vans have moved electronics, consumer goods, furniture, industrial equipment, food & beverage, clothing, and more. And for the bulk/liquid products that dry vans can't handle, Stoller Trucking also provides non-hazardous liquid tankers.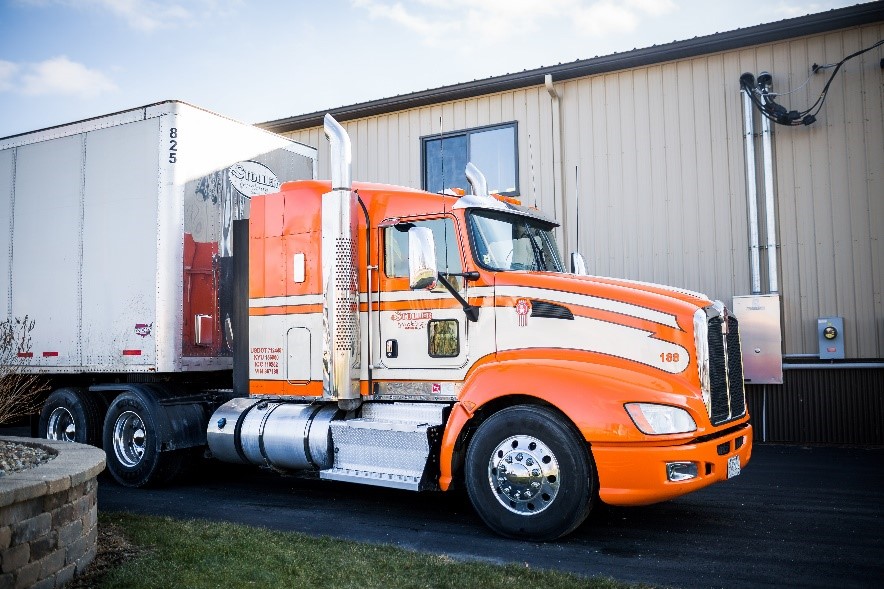 Want to Try Dry Van Trucking?
You read right! Stoller Trucking is looking for dry van drivers willing to join our trucking family! We offer excellent benefits and incentives for our drivers, such as insurance coverage, sign-on bonuses, high-compensation routes, access to our Stoller body shop, and more. Interested truckers can join Stoller as a company driver, working directly with Stoller, or as an owner-operator or independent carriers, contracting with Stoller. Learn more by filling out our online career form.
Call Stoller Trucking Today
No better trucking company in the Midwest can offer quick, secure dry van trucking for Des Moines IA. Reach out to Stoller Trucking today for the shipping services your company needs to succeed! To learn more about our services or job opportunities, call 309-308-1630 or reach out via contact form or email: info@stollertrucking.com.