Make the Smart Move and Choose Dry Van Trucking in Cedar Rapids IA
Is your company currently struggling with trucking logistics for the shipping and delivery of goods? You're not alone! Countless businesses throughout Iowa and the Midwest seek consistent, reliable methods for handling transportation services. However, without the right professionals and equipment, doing so can be a challenging prospect. That's why local companies make the smart move and turn to Stoller Trucking for dry van trucking in Cedar Rapids IA. Call Stoller to learn more!
Answering Your Questions about Dry Van Trucking!
You might have a few questions if you or your company have never engaged with trucking companies about dry-van shipping. We don't blame you! Here are answers to some common questions we are asked about our dry van trailers and their capabilities:
What Are Dry Vans? – If you've been on the highway, you've seen a dry van trailer. Dry vans are long, enclosed trailers primarily for transporting non-perishable goods. Dry van trucking is often the most requested shipping method for companies operating throughout the U.S.
What's the Benefit of Using Dry Vans? – There are several benefits your company enjoys when using dry van trailers. For example, dry vans protect your goods from outside elements and severe weather conditions. Dry vans are incredibly secure, prevent theft, and versatile in their various load capacities.
How Large Are Dry Vans? – Speaking of load capacity, that's one of dry van trailers' best features! The standard dry van trailers are 48-53 feet long and have a maximum weight limit of 45,000 pounds. Stoller uses 53-foot dedicated trailers and offers varying shipping capacities for different rates: full truckloads (FTL), partial truckloads, and less than truckloads (LTL).
What Can Dry Vans Carry? – As mentioned previously, dry vans are best for transporting non-perishable goods. If your company requires shipping and delivery for electronics, non-perishable food & drink, industrial equipment, consumer goods, clothes, furniture, commercial components, and more, you can count on Stoller.
What Can't Dry Vans Carry? – While dry vans can manage much, they have a limit. For example, bulk materials or liquid can't be transported via dry van and requires specialized stainless-steel tankers. Thankfully, Stoller Trucking offers non-hazardous bulk/liquid freight shipping in addition to our dry van trucking for Cedar Rapids IA.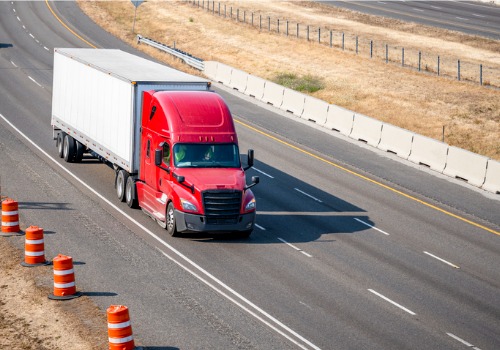 Looking for a Career Change?
You're in luck! Stoller Trucking is hiring happy and dedicated drivers to join our crew! We're looking for new and experienced truck drivers and offer further training and certification for those requiring it. Available truck driver jobs through Stoller include company driving, independent carriers, and owner-operators; each with unique benefits and incentives you can't find with other trucking companies. If interested in a career in trucking, fill out our online form!
Call Stoller Trucking
If trucking and shipping logistics for your company have got you stressed, don't fret! Let the experts at Stoller Trucking manage your dry van trucking for Cedar Rapids IA. To learn more about Stoller's services or our job opportunities, call 309-308-1630 or reach out via contact form or email: info@stollertrucking.com.