Who Can You Turn to for Dry Van Trucking in Indianapolis IN?
While there are dozens of options to choose from when selecting shipping services for your company, finding the best ones better benefits your bottom line. When it comes to dry van trucking in Indianapolis IN, you want a trucking company that can promise exceptional care, fast service, and competitive (yet reasonable) fees for service. However, not all national companies offer consistent care, and drivers unaffiliated with trucking companies can be of varying quality. For these reasons, businesses throughout Indiana trust Stoller Trucking for their shipping and delivery needs.
What Are Dry Vans?
Dry van trucking is the most common method of transportation used across the U.S., and it's easy to understand why! Not only are dry van trailers versatile and able to handle an incredible variety of non-perishable goods, but dry vans also afford the safety and protection of your goods. As such, with dry van trailers, you can expect:
Completely Covered – Dry van trailers are enclosed units, offering a flat, dry and covered area for keeping your products safe and secure. Thanks to dry vans' enclosed nature, our trailers help protect your goods from anything from severe wind and storms to accidents and potential theft.
Extended Size – There are dry van sizes for all sizes of loads. For example, dry vans between 48-53 feet can hold up to 45,000 pounds. Or smaller dry vans between 26-28 feet have a capacity of 22,500 pounds. Depending on your load size, we offer different capacity options for our trailers, including full truckload (FTL), partial truckload, and less than truckload (LTL).
Non-Perishable Transportation – Dry vans are so popular because they can transport the most expansive range of goods! Anywhere from packaged goods to large pieces of equipment, dry vans have you covered. Stoller has helped haul items like electronics, clothes, food and drink, industrial machinery, construction materials, and more with our dry vans.
Unfortunately, the few items dry vans can't as efficiently transport include perishable goods, bulk liquid and bulk materials. Thankfully, Stoller Trucking doesn't only have dry vans! We offer non-hazardous liquid/bulk freight shipping with our stainless-steel tankers.
What About a Career in Trucking?
Not only does Stoller Trucking offer dry van trucking to Indianapolis IN businesses, but we're actively hiring dry van drivers! At Stoller Trucking, we're always looking for bright, dedicated individuals excited about trucking and willing to get their hands dirty! We hire company drivers who work with Stoller directly or can partner with owner-operators and independent carriers to provide high-compensation routes throughout the Midwest. If you are interested in the perks and benefits you receive when driving with Stoller, fill out a career form to learn more!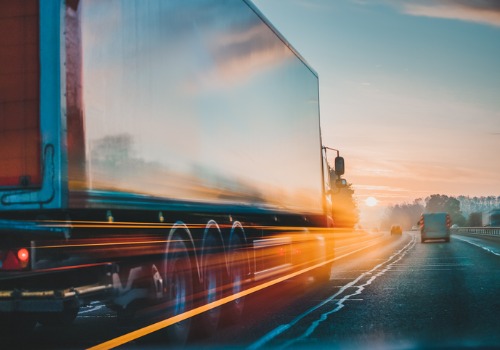 Talk with Our Team
Dry van trucking in Indianapolis IN is vital for the shipping delivery needs of businesses throughout the Midwest. If your facility requires fast, local and affordable transportation, you can count on the truck drivers from Stoller Trucking. To learn more about our services or job opportunities, contact us today at 309-747-4521. Or, you can reach us via our contact form or email: info@stollertrucking.com.