Who Can You Trust for Dry Van Trucking in Indiana?
Choosing the right trucking companies to manage your shipping services is essential to the success of your business. Not only are you looking for dry van trucking in Indiana managed by professionals, but it must also be quick and affordable. Thankfully, Stoller Trucking's shipping services fit the bill! We offer dry van and bulk freight shipping at competitive prices for businesses in Indiana and throughout the Midwest. If you are interested in our local and long-haul shipping, call Stoller today!
What is Dry Van Shipping?
You've likely heard of dry van shipping before, as it's the most common way to transport goods in the U.S.! Large, fully enclosed trailers are used to haul non-perishable goods any distance. And thanks to Stoller Trucking, dry van trucking has never been easier to arrange in the Midwest! As such, with dry van trucking, you can expect:
Safe & Protected Loads

How do you think dry van trailers got their name? By keeping the goods inside dry! Stoller's dry van trailers help protect loads from theft, bad weather conditions, and accidents, ensuring your goods stay safe, no matter the distance. Stoller also protects your goods using dedicated trailers, helping us avoid cross-contamination between loads.

Large Carrying Capacity

The average dry van trailer is between 48 to 53 feet in length, with a capacity of 45,000 pounds! Such a large carrying capacity means our dry van trailers can meet the shipping needs of any business. Not to mention, larger shipping capacity means fewer truckload deliveries to get your products where you want them. Stoller offers varying capacity options for our truckloads, including full truckload (FTL), partial truckload, and less than truckload (LTL).

Non-Perishable Goods

Dry vans can carry anything non-perishable, which encompasses a significant amount of goods and products! Anything from consumer goods to commercial-grade equipment can be transported in a dry van trailer. For example, Stoller has helped ship food and beverages, electronics, furniture, packaged goods, industrial machinery, and more. And while dry vans can't effectively haul liquid or materials in bulk, Stoller's non-hazardous liquid tankers can!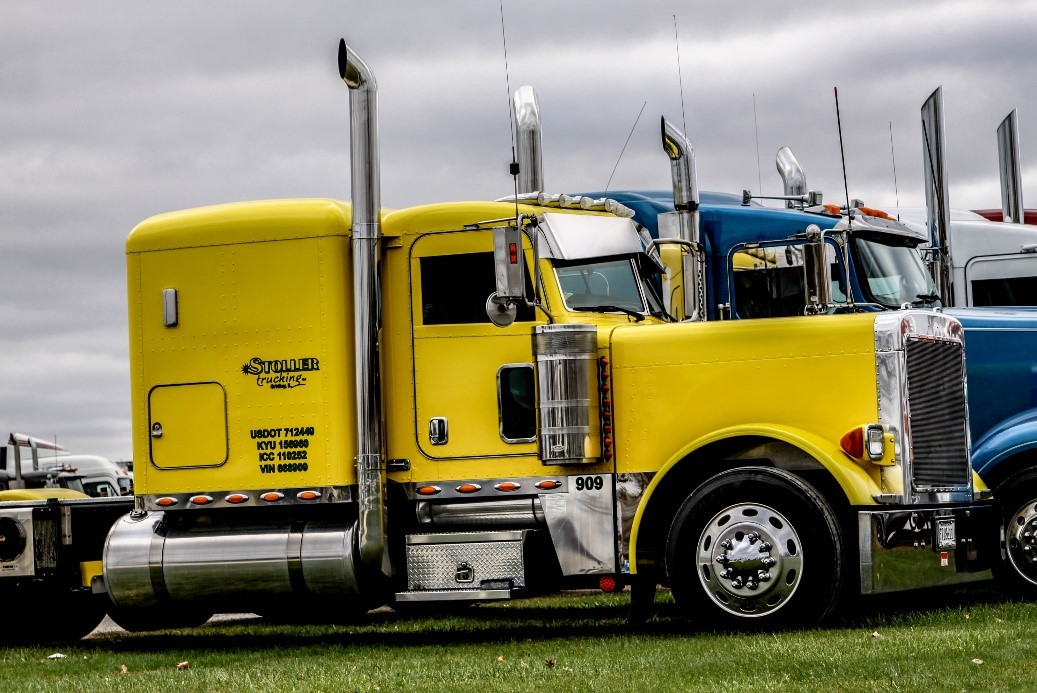 Looking for Truck Driver Jobs?
In addition to our services for dry van trucking in Indiana, Stoller Trucking is also looking for dry van drivers! We're always hiring drivers of all experience levels, offering long-haul and local routes with excellent compensation. You can drive directly with Stoller as a company driver or work alongside Stoller as an independent carrier or owner-operator. For more information on our trucking jobs, their benefits and what's required, fill out our career form.
Talk with Our Team
Stellar dry van trucking in Indiana is only a call away! To meet and exceed your company's shipping needs, get in touch with the local trucking experts at Stoller Trucking. Learn more about our shipping services or truck driver jobs by contacting Stoller at 309-747-4521. Or, you can reach us via our contact form or email: info@stollertrucking.com.