Find Your Dream Truck Driver Jobs in Indianapolis IN
Without truck drivers, freight across our nation would have nowhere to go! And without transportation for our freight, businesses would be unable to provide products and services to customers in need! Suffice it to say trucking is one of the most important professions in the United States. And if you're looking to be a part of this consistent, reliable and high-paying profession, you can get your start with Stoller Trucking's truck driver jobs for Indianapolis IN!
What Stoller Can Offer
At Stoller Trucking, we take great pride in our expert, friendly and dedicated drivers. Thus, we always strive to offer our drivers the best benefits and compensation. As a company driver or independent contractor, Stoller offers unique benefits not always available with every trucking company. Some of these benefits include:
Health, Dental, Vision & Life Insurance (Company Drivers)
Sign-On Bonuses
Quarterly Safety Bonuses
Options for leasing or purchasing your truck
Kenworth/Peterbilt trucks and trailers (Company Drivers)
Access to the Stoller Body Shop
Occupational Accident (Occ/Acc Insurance Coverage)
Fuel Card Access
And More
Be a Part of Our Team!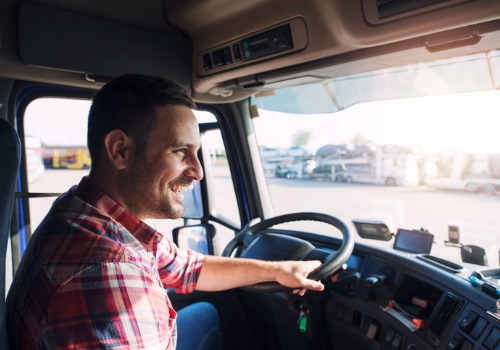 When you drive with Stoller Trucking, we do our best to match you with careers that best fit your work preferences. Whether you prefer working independently or like the structure and stability of working directly with trucking companies, Stoller can happily oblige!
Company Drivers – Company driving with Stoller entails a consistent but flexible work schedule and weekly pay. As a company driver, you are supplied with a company truck, trailer and equipment. Additionally, Stoller's body shop handles all truck maintenance and care.
Independent Carriers – As a trucker with a truck but without trucking authority, you need a company to sponsor you. Stoller Trucking can be that company! We offer our independent carriers high-compensation jobs with generous commissions, gas cards, and additional perks.
Owner-Operators – Being an owner-operator ensures you have the most freedom as an independent truck driver. While you are responsible for your own trucks and equipment, Stoller can supply you with consistent, high-paying jobs and many of the same benefits we offer our independent carriers.
Call Today
The best truck driver jobs in Indianapolis IN are just within reach! If you are interested in a company or independent driver career, talk with the freight transportation experts at Stoller Trucking today! Learn more about our career opportunities, benefits and company culture by contacting us at 309-747-4521 or via our contact form or email: info@stollertrucking.com. Apply for a job with Stoller Trucking!