Fulfilling the Need for Bulk Transport in Indiana
Common commodities and standard commercial products are a significant portion of what trucking companies must transport daily. However, more important than many of the products we ship are the raw materials we help companies access. Bulk freight transport differs from your standard shipping and is only handled by truck drivers well-versed in dry or liquid bulk freight. Thankfully, companies can count on Stoller Trucking for bulk transport in Indiana and throughout the Midwest!
What Can We Carry?
As experienced and certified bulk transportation experts, Stoller's drivers understand the precautions and regulations involved in raw material transport. We transport bulk freight in two categories: dry and non-hazardous liquid. Both transport types require specialized training and equipment to ensure the safe delivery of all materials involved. Examples of what we can help your company carry include:
Gravel/Sand
Concrete
Grain/Feed Products
Water
Alcohol
Milk
Vegetable Oil
Other Liquid/Dry Bulk Products
Tanker Trucks are Your Company's Best Option
The majority of our bulk shipping and delivery is completed using Stoller's tanker trucks and trailers. Without these trailers, our clients couldn't take advantage of the benefits and protections of bulk transport in Indiana. And with Stoller's tankers, you can be confident in:
Safe and Secure Product – Between market conditions and stricter regulations for bulk transportation, our drivers are explicitly trained to safely manage your goods' transportation.
No Cross Contamination – There's no cross-contamination of products and materials between what we transport. We use dedicated trailers for everything we transport and carefully clean our tankers before using them for anything else.
Proper Loading & Unloading Equipment – When loading and unloading bulk products, the right equipment and trailer attachments are necessary for a quick and clean process. Thankfully, Stoller's trailers have the pumps, hoses, and other best tools for the job.
Fewer Required Trips – Transporting raw materials via crates, drums, or individual tanks is more complicated and can cost more time and money to complete! Thankfully, bulk transports don't require your goods to be "packaged," allowing us to carry maximum loads in our tankers.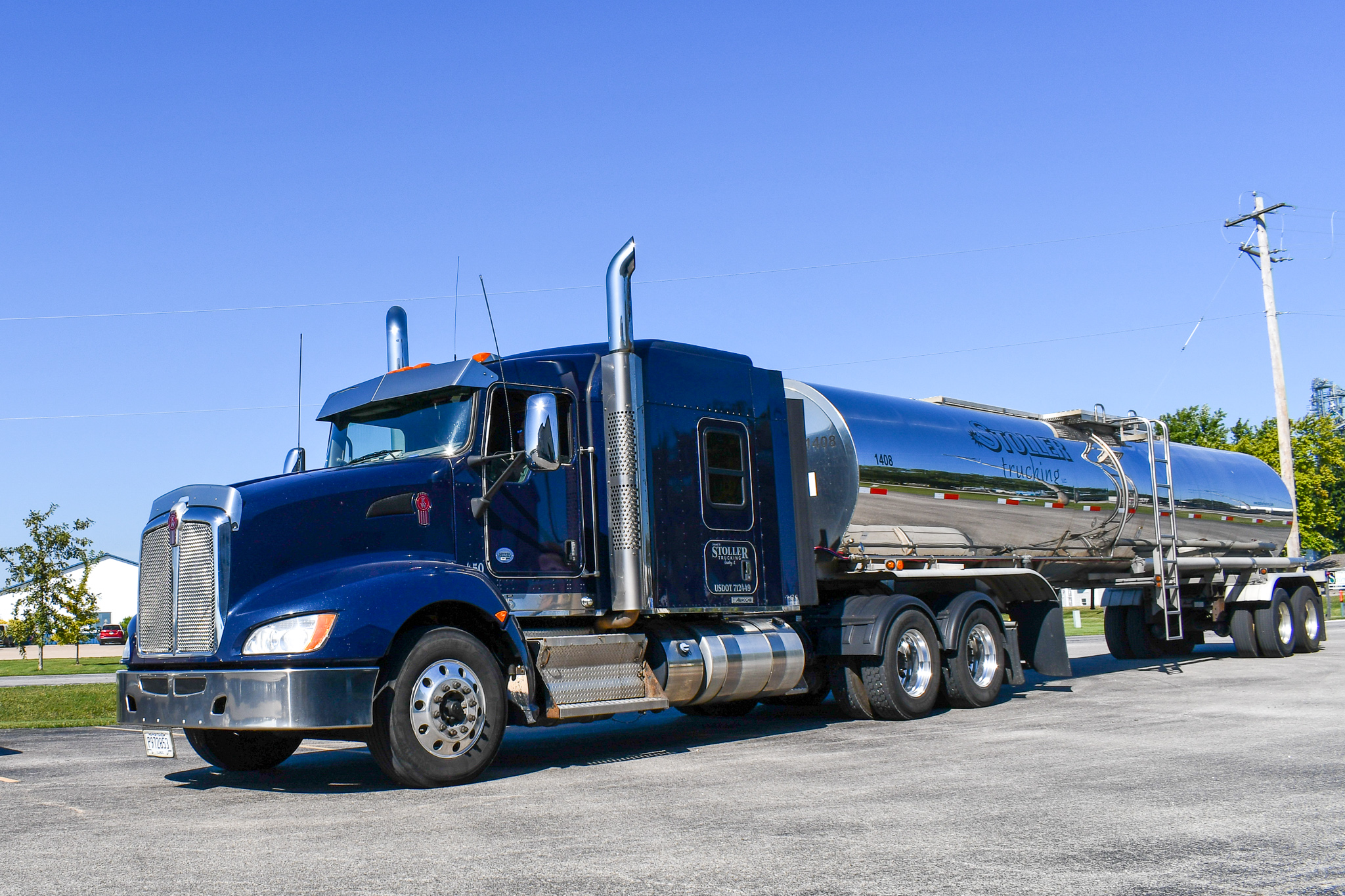 Looking for Work?
In addition to supplying companies with fast and reliable bulk transport in Indiana, Stoller Trucking is actively looking for new drivers to join our crew! Whether as a company driver, owner-operator, or independent carrier, we're always accepting happy and dedicated drivers into our trucking family. Whether looking for a new company to drive with or just starting your trucking career, Stoller Trucking has the jobs for you.
Call Today
Bulk transport in Indiana is only possible with the right tank trailers and qualified drivers. Thankfully, Stoller Trucking has everything you need to make liquid or dry bulk freight transportation successful! To learn more about our company, request service, or apply for a job with Stoller, call us today at 309-747-4521 or via our contact form or email: info@stollertrucking.com. We are a top carrier for bulk transport in Evansville IN and bulk transport in Indianapolis IN!