What Is Bulk Transport in Indianapolis IN?
Stoller Trucking specializes in hauling feed grade, food grade, and general freight for businesses requiring bulk transport in Indianapolis IN. But what exactly is bulk transport? It is the process of transporting large quantities of unpackaged materials, resources, and products to companies in various industries. We specialize in shipping dry goods and non-hazardous liquid materials. Therefore, we are an ideal transportation partner if your company is in any of the following industries:
Industrial
Manufacturing
Mining
Agriculture
Infrastructure
Rely on us when you need to transport concrete, gravel, glass, grain, or other bulk materials. We are authorized to transport freight throughout the continental 48 states. Plus, our huge service area allows you to keep your operations running smoothly with fast and easy shipping to or from your job sites. Choose Stoller Trucking when you need reliable and affordable shipping solutions from one of the best trucking companies in Indiana. Contact us now to receive a free freight quote.
Why Choose Us for Dry Good Bulk Transport?
Stoller Trucking delivers several top benefits with our services for dry product bulk transport in Indianapolis IN. Here are some of the most important factors to consider when choosing to partner with us for dependable freight shipping solutions.
Maximum Load Capacity – Our 53-foot trailers offer some of the best strength-to-weight ratios in the industry, allowing us to haul 45,000 pounds in a single truckload.
Product Safety and Security – Our trailers also come with design features that offer superior protection from nasty weather conditions and theft.
On-Time Deliveries – We get your products, materials, or resources where they need to be when you need them to be there to keep your business running efficiently.
Customizable Services – Our company allows you to scale our services to the budget and demands of your business. You can choose from shipping a full truckload (FTL), partial truckload, or less than truckload (LTL).
Looking for Liquid Bulk Transport in Indianapolis IN?
Then, let Stoller Trucking provide the services you need. Our dedicated stainless steel tanker trucks prevent cross contamination of liquid products. There are many reasons you should consider us when you need non-hazardous liquid bulk transport in Indianapolis IN.
Cost Effectiveness – Shipping products by crate loads, drum loads, or tank loads will cost you significantly more. After all, you will spend more money on the equipment and more time loading and unloading the freight. In addition, you will spend both more money and more time by purchasing more truckloads with this inefficient method. We can save you time and money by transporting more of your products in one truckload with our tanker trucks.
Minimized Risks – Your company faces a lot of loss and liability if your inefficient shipping solutions like drums or crates spill. In addition to product loss, you face potential litigation from any damage your products do to the environment or another party's property during spills. However, you can minimize the risk of spills with our tanker trucking solutions.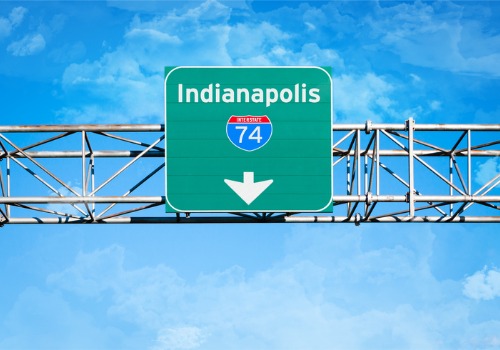 Then, fill out our quick and easy online application form to join the Stoller Trucking team. We consider both new and experienced drivers. In fact, we will consider you even if you have never had any experience with commercial driving. Our company will help you get the experience, training, and certifications necessary. Plus, we allow you to choose how you want to join our company. You can work as company driver, owner operator, and independent carrier. So, we want to hear from you if you are interested in any of the following positions:
Get Free Quotes for Bulk Transport
Stoller Trucking wants to partner with your business if you need bulk transport in Indianapolis IN. For nearly 30 years, we have served as a dependable partner for dry van trucking in Indianapolis IN, dry van trucking in Fort Wayne IN, and dry van trucking in Evansville IN. Plus, we are also a trusted local partner for non-hazardous liquid transport with our tanker trucking services. Call us today at 309-308-1630 or fill out our online contact page to receive a free estimate.