Why Should You Consider Dry Van Trucking in Evansville IN?
As your business continues to grow, there will be more facility operations that need managing. One such essential operation, shipping and delivery, can sometimes be outside the scope of a business's capabilities. However, that's not a problem! Reliable transportation services are still available to your company without the hassle and expense of bringing shipping in-house. Thanks to Stoller Trucking, local dry van trucking for Evansville IN is a snap! Call Stoller today to get started.
The Benefits of Using Dry Vans
The versatility, consistency, and protection of dry van trucking are why it's the most popular mode of shipping and delivery used in the U.S. And when Stoller Trucking is in charge of your shipping needs, you can be confident in deliveries that are on time, secure, and managed by experts. As for the dry van trailers, they offer:
Greater Security and Protection

There are fewer, more secure methods of transportation than via dry vans. Dry van trailers offer excellent protection of your goods from factors like wind, rain, hail, snow, ice, moisture, accidents, potential theft, etc. Furthermore, unique to Stoller, we protect your goods from cross-contamination by using dedicated dry van trailers for each load.

Expanded Capacity

Stoller Trucking uses the latest dry van trailers, measuring 53 feet long and having a capacity of 45,000 pounds. With the space and capacity available through dry vans, businesses can save time and money shipping one load instead of multiple. Plus, Stoller offers differing shipping fees based on the size of your load: full truckload (FTL), partial truckload, and less than truckload (LTL).

Transportation for Non-Perishable Goods

As long as your products and goods aren't affected by extreme temperatures, dry van trailers are the best transportation method. With our dry vans, Stoller Trucking has helped Midwestern businesses deliver all manner of goods. Examples of some of what we've helped haul include electronics, clothes, consumer goods, food and beverages, industrial machinery, parts and equipment, construction materials and more.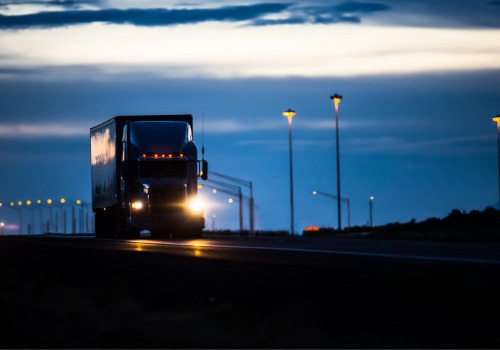 What About a Truck Driving Job?
Stoller Trucking always needs new dry van drivers to join our truck driver family! As one of the go-to trucking companies in the Midwest, Stoller partners with hundreds of businesses to offer exceptional local and long-haul routes to our drivers. New and experienced truck drivers can join Stoller as company drivers or work alongside our team as independent carriers and owner-operators. If you're interested in a career in dry van trucking in Evansville IN, and want to learn the perks and benefits of driving with Stoller, fill out a career form online!
Contact Stoller Trucking
When your company is ready to invest in dry van trucking in Evansville IN, ensure the best truckers in your area manage your shipping. Give the shipping and delivery specialists at Stoller Trucking a call today! Learn more about our services or job opportunities by calling 309-747-4521. Or, you can reach us via our contact form or email: info@stollertrucking.com.