What Is Bulk Transport in Evansville IN?
You may have heard or seen advertisements talking about bulk transport in Evansville IN. However, you may not realize what these ads mean when they talk about bulk transport services. That's okay. You are not alone.
Bulk transport is the process of shipping large quantities of unpackaged freight, liquids, resources, or materials. Common kinds of freight involved in bulk transport services include grain, salt, concrete, glass, industrial machinery, or mechanical parts. Stoller Trucking specializes in hauling dry goods and non-hazardous liquid products in bulk quantities. As a result, we are an ideal transportation partner for companies in the following industries:
Industrial
Agriculture
Mining
Manufacturing
Construction
Infrastructure
Our trucks are authorized to go anywhere within the continental 48 states. Plus, our wide coverage area allows you to quickly and easily ship what you need to or from job sites. Your business can save time and money today by partnering with one of the top trucking companies in Indiana. Email Stoller Trucking now at info@stollertrucking.com to receive a free freight estimate.
Stoller Trucking provides your business with maximum capacity loads if you need dry good bulk transport in Evansville IN. We can haul up to 45,000 pounds in a single truckload with our 53-foot trailers. Plus, we avoid cross contamination of your freight by hauling only one or two kinds of goods on our dedicated trailers. In addition, our stainless steel trailers are manufactured with design elements that keep your freight protected from theft and severe weather like snow, rain, or sleet. Plus, you can find a solution that fits your budget with our flexible service options. You can choose from shipping a full truckload (FTL), less than truckload (LTL), or partial truckload. Let us serve as your trusted local partner for the following services:
Searching for a Reliable Liquid Tanker Trucking Company?
Then, your search is over! Stoller Trucking also offers non-toxic liquid bulk transport in Evansville IN. Our tanker trucks save you time and money by allowing you to transport more of your liquid products in a single truckload. Plus, our stainless steel tankers minimize any risk of product loss, environmental damage, and potential litigation that comes from spills. Why bother with shipping by the crate load, drum load, or tank load? Our trucks come equipped with all the hoses, pumps, and equipment you need to quickly and painlessly load and unload your liquid products. As a result, your business operations can run more efficiently and potentially increase revenue.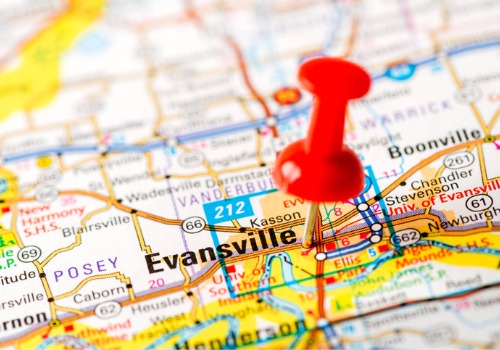 Then, join one of the fastest growing Midwest trucking companies! You can shift your career into overdrive with Stoller Trucking. We want to hear from you whether you have commercial driving experience or not. Are you just getting started? No worries. We will help you obtain the certifications and training required to get your driving career in gear. Are you a commercial driving veteran looking for an opportunity to grow? Then, Stoller Trucking allows you to choose how you want to join us. You can serve as a company driver, owner operator, or independent carrier. Take a few moments to fill out our online application if you are interested in the following positions:
Free Estimates for Bulk Transport in Evansville IN
Stoller Trucking is always looking for new business partners that need reliable shipping solutions for bulk transport in Evansville IN. Jump over to our convenient online contact page or call us now at 309-308-1630 to request a free freight quote. We are your source for the best shipping solutions involving bulk transport in Indiana.