How Can Dry Van Trucking in Iowa Help Your Business?
If your company produces or sells any amount of goods, not only are shipping services helpful, but they're necessary to operations. You can't go without dry van trucking in Iowa and the Midwest! Without it, you risk production delays, reduced product sales, and a significantly larger overhead for managing transportation yourself. As such, trucking companies like Stoller Trucking have you covered with fast, quality, and affordable shipping. Give Stoller a call today!
Dry Van Trucking and its Benefits
There's plenty to love about dry van trucking. As the most common means for transporting non-perishable goods in the U.S., the security and reliability of a dry van trailer are hard to match. Thankfully, dry vans are in abundance with Stoller Trucking. We have the drivers, trucks and trailers to match your company's shipping needs, no matter how challenging. With our dry vans, you can expect:
Excellent Shipping Capacity

Stoller Trucking has the latest 53-foot trailers, with a cargo capacity of up to 45,000 pounds! With such a significant carrying capacity, dry van trucks can manage nearly any size of shipping project. Best of all, being able to carry more at once helps cut the truckloads necessary to deliver all your goods. With the needs of local companies in mind, we offer differently priced capacity options for hauling, including full truckload (FTL), partial truckload, and less than truckload (LTL).

Safe & Protected Cargo

Being a fully-enclosed and secured unit, dry van trailers keep cargo safe, protected and dry; how do you think they got their name? Poor weather, potential theft, and unfortunate accidents can be negated in a dry van trailer under most conditions. And to further keep goods protected, Stoller emphasizes using dedicated trailers to avoid cross-contamination between loads.

Transportation for Non-Perishable Goods

There are few non-perishable products a dry van trailer can't handle. Loads can be as simple as packaged snack cakes or more extensive like industrial mining equipment. More broadly, Stoller Trucking provides dry van trucking in Iowa for food, beverages, clothes, packaged consumer goods, electronics, equipment, machinery, construction materials and more. And for bulk and liquid products, which dry vans cannot manage efficiently, Stoller can provide non-hazardous liquid tanker transport.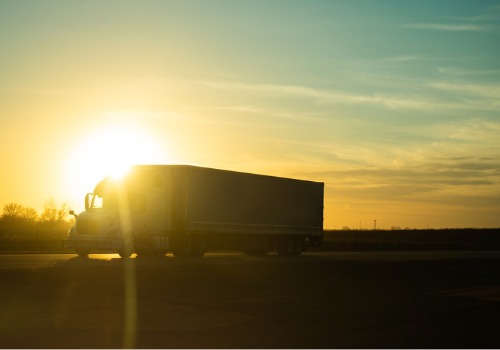 Find a Job with Stoller!
Are you looking for a change of scenery in your profession? Want to try something new that offers excellent compensation and benefits? Why not consider truck driving jobs with Stoller? We offer drivers some of the best local and long-haul routes throughout Iowa and the Midwest. Drivers of all experience levels can join Stoller as a company driver, owner-operator, or independent carrier. If you want to join our Stoller family, complete a career form today!
Contact Our Office
If your company can't go without dry van trucking in Iowa, ensure you have shipping managed by the best local trucking company: Stoller Trucking! To learn more about our shipping services or various job opportunities, call Stoller today at 309-747-4521. Or, you can reach us via our contact form or email: info@stollertrucking.com.