Are You Looking for Expert Transportation from Trucking Companies in Davenport IA?
You're not alone! Businesses across Iowa always need fast, safe and reliable shipping services. And for companies that can't afford to bring those shipping capabilities in-house, local freight carriers are the solution. Thankfully, when searching for the best trucking companies for Davenport IA, you don't have to search far. Iowa business owners prefer Stoller Trucking for our area knowledge, competitive rates, and high-quality trucks and equipment. Call Stoller today to learn more!
Why Stoller?
Believe it or not, Stoller Trucking did not get its start as a trucking company! Its owner, Brian Stoller, worked in agriculture until he noticed a rising demand for the transportation of feed products. To meet this demand, he invested in semis and tankers for hauling liquid cattle feed. In 1997, Brian officially founded Stoller Trucking, which has since evolved to become a top choice for local shipping of dry-van and non-hazardous liquid and bulk freight in the Midwest. Businesses choose Stoller due to our:
Trained and certified local truckers
Fleet of over 75 different trucks and trailers
Exceptional customer service and support
Extensive knowledge of the fastest, most direct Midwestern routes
Dedicated trailers and tankers for varying truckload capacities
Drop trailer services for convenient loading and unloading
Do You Need Shipping in the First Place?
The question on many business owners' minds: is outsourcing shipping necessary for the growth of your business? While keeping goods transportation in-house might be possible for larger organizations, hiring drivers and managing shipping logistics isn't feasible for every business. As such, hiring trucking companies in Davenport IA offers benefits like:
Fast & Safe Service

Between the expert training of our drivers, top-rated trucks and equipment, and our knowledge of the fastest local routes, the quality of your shipping doesn't get any better than with companies like Stoller. It can take significant time and money to get in-house shipping capabilities to match that of professional freight carriers.

Reduced Costs

Speaking of time and money, that's all you'll spend when investing in in-house shipping. Unfortunately, most small to mid-sized companies can't afford to invest significantly in building their transportation services. Thankfully, Stoller Trucking can fit seamlessly into any organization's shipping needs, supplying trucks, trailers and drivers for affordable rates.

Always Available

If your shipping capabilities are limited and something goes wrong with your trucks, equipment or drivers, your goods don't get delivered! Conversely, trucking companies like Stoller employ dozens of drivers to pick up the slack when others have trouble. You can be confident your products will always be delivered on time and with little to no hassle.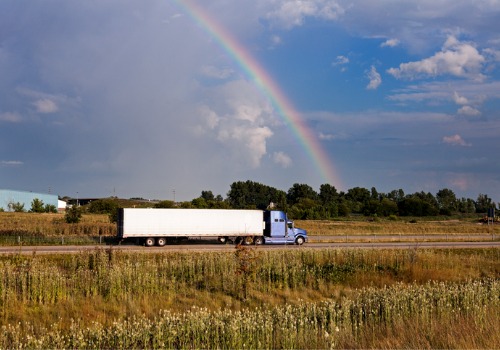 Find Your Dream Trucking Jobs!
In addition to offering exceptional shipping services, Stoller Trucking is always looking for new drivers to join our family! We offer various career tracks for truck drivers of all experience levels. Whether you're looking for guidance and consistency with company driving or want more freedom as an independent carrier or owner-operator, Stoller has the jobs for you. Fill out a career form to learn more!
Talk with Our Team
Get your company up to speed with reliable delivery and drop-off services provided by one of the best trucking companies for Davenport IA: Stoller Trucking! To learn more about our services or ask about available trucking jobs, call 309-747-4521 or reach Stoller via our contact form or email: info@stollertrucking.com.