Pursue a Career in Trucking with Truck Driver Jobs in Michigan
Truck driving is a proud profession, with thousands of drivers delivering freight daily throughout our country. Needless to say, truck driving is an integral role to fill, as our economy depends on fast and reliable shipping across the U.S. Thankfully, no matter where you're at, you can find trucking companies looking for new drivers. And if you are searching for truck driver jobs in Michigan or the Midwest, you can count on Stoller Trucking!
Stoller Trucking's Benefits
The benefits offered through your workplace are always a deciding factor for where you wish to work. Thus, Stoller Trucking strives to offer comprehensive perks and benefits for all our drivers. We go above and beyond to support the hard work of our employees and independent drivers. As such, some of the perks and benefits you can expect from Stoller include:
Health, Dental, Vision & Life Insurance (Company Drivers)
Sign-On Bonuses
Quarterly Safety Bonuses
Options for leasing or purchasing your truck
Kenworth/Peterbilt trucks and trailers (Company Drivers)
Access to the Stoller Body Shop
Occupational Accident (Occ/Acc Insurance Coverage)
Fuel Card Access
And More
Our Driver Positions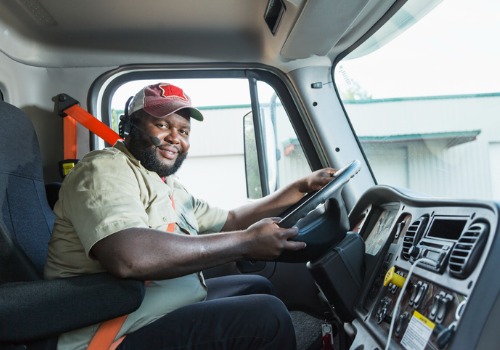 Stoller Trucking employs a variety of drivers for transporting general and liquid/bulk freight throughout the Midwest. Working for Stoller can entail working as a company driver, receiving equipment and loading assignments directly from Stoller. Otherwise, you can contract with Stoller as an independent driver, taking the routes and loads we offer.
Company Drivers – Under Stoller Trucking, you receive a truck, equipment, and insurance benefits not offered to independent drivers. Company drivers have their schedules and routes assigned by our dispatch team.
Independent Carrier – An independent truck driver without trucking authority. By contracting with Stoller, you can access dozens of high-compensation jobs, with additional perks such as gas cards, safety bonuses, and more.
Owner-Operator – An independent truck driver with trucking authority. Like independent carriers, you are responsible for your equipment but can choose from Stoller's extensive list of routes, each giving independent drivers a higher commission.
Talk with Our Team
The best truck driver jobs in Michigan are just a call away! Reach out to the professionals at Stoller Trucking to get your trucking career started. Learn more about Stoller's career opportunities, benefits and company culture by contacting us at 309-747-4521 or via our contact form or email: info@stollertrucking.com. Apply for a job with Stoller Trucking!