Looking for Trucking Jobs in Michigan? Call Stoller
In the United States, we rely on our truck drivers. Truckers help transport necessary supplies and everyday necessities to stores, retailers and businesses across the country. Without truck drivers, quick shipping and delivery would be a thing of the past! As such, truck driver jobs are some of the most crucial and always in high demand. And if looking for trucking jobs in Michigan, you're in luck! Stoller Trucking, the Midwest's premiere trucking company, is always looking for new drivers.
Your Preferred Trucking Career
When driving for Stoller Trucking, you have three primary options: driving as a company driver, owner-operator or independent carrier. While company and independent drivers perform the same duties, the ways they work and are compensated are different. Stoller Trucking helps drivers by matching them with a career path that matches their professional preferences.
Company Drivers
Compared to independent drivers, company drivers have more structured routes and direct support from Stoller. As a company driver, you receive extra company benefits and are given your routes and schedule from Stoller's dispatch team. Company drivers are crucial to Stoller's work and are one of the best jobs for truck drivers just getting their start. Additional benefits of company driving include:
Job Consistency – Unlike independent drivers, company drivers don't always have to search for their next job. Stoller Trucking offers steady work for our company drivers, ensuring job consistency and stability.
Money Direct to Your Pocket – While independent drivers must consider truck and equipment costs and upkeep, company drivers do not. With a truck, trailer and equipment supplied by Stoller, you won't have to worry over maintenance fees every time your truck is in the shop. In the end, more money goes directly into your pocket.
Improved Benefits – Finally, Stoller's company drivers receive expanded benefits not available to our independent drivers. When working directly with Stoller, you can take advantage of our company insurance policies, ensuring coverage for health, vision, dental and life.
Independent Drivers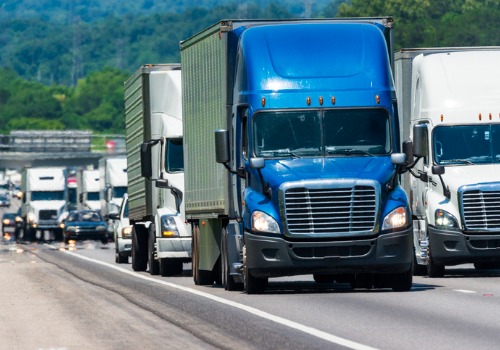 Compared to company drivers, independent drivers have more freedom in the equipment and routes they choose. For experienced drivers with their own trucks and equipment, working as an independent carrier or owner-operator for Stoller Trucking offers the best career opportunities. Stoller's partnerships with Midwestern businesses give our independent drivers access to some of the best routes in the region. Additional benefits of independent driving include:
Route Choice – Are there load types you're more comfortable with delivering? Do you prefer routes that start or end closer to where you live? As an independent carrier or owner-operator, you can choose the routes you prefer from Stoller's job options.
Set Your Schedule – Whether you're planning for an upcoming vacation, scheduling doctor's appointments, or need to take time off for your health, you want a company that can be flexible with your schedule. As an independent driver, you can set your own work times and schedules.
Increased Compensation – To make up for much of the costs associated with owning and maintaining a truck, Stoller Trucking offers our independent carriers and owner-operators higher compensation jobs with a greater fraction of commission.
Contact Us
When searching for trucking jobs in Michigan that ensure excellent compensation, great benefits, and growth opportunities, Stoller Trucking can lend a helping hand. Learn more about our company and job offerings, contact Stoller today at 309-747-4521 or via our contact form or email: info@stollertrucking.com. Apply for a job with Stoller Trucking!