Begin Your Career with the Best Trucking Companies in Iowa
Finding the right company to work for is a concern for any profession. For truck drivers, selecting trucking companies in Iowa with excellent benefits, generous compensation, consistent work and a friendly work environment are of the utmost importance. Thankfully, Stoller Trucking checks off all the boxes when looking for the best local truck driving jobs in Iowa. Consider Stoller when beginning or continuing your truck driving career!
Stoller's Benefits
Truck driving is not an easy job. Thus, it's important that our drivers receive excellent perks and benefits to show appreciation for the work they do. Ultimately, we strive to see our drivers achieve optimal success while being comfortable with their position, compensation and drive hours. To this end, and depending on the career path you pursue, you can receive such benefits as:
Health, Dental, Vision & Life Insurance
Sign-On Bonuses
Quarterly Safety Bonuses
Options for leasing or purchasing your truck
Kenworth/Peterbilt trucks and trailers for company drivers
Access to the Stoller Body Shop
Occupational Accident (Occ/Acc Insurance Coverage)
Fuel Card Access
And More
Driving with Stoller
Stoller Trucking offers several career options for drivers who wish to work with our company. Whether as a company driver or an owner-operator/independent carrier, you can settle into a work routine that meets your professional and personal needs. Driver jobs include: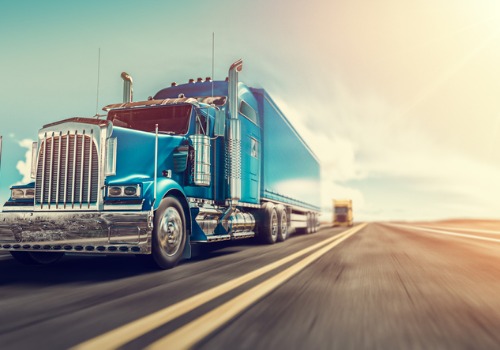 Company Drivers – When you work directly with Stoller Trucking, you can access advanced benefits and our fleet of highly maintained trucks and trailers. As a company driver, Stoller will assign you consistent routes that offer flexibility and excellent compensation.
Owner-Operators – Rather than working under Stoller, owner-operators can choose routes and load types via Stoller's brokers and dispatchers. Owner-operators are responsible for their own truck and equipment; however, they are allowed incredible freedom when setting their schedule and choosing their routes. Additionally, owner-operators receive a larger percentage of compensation to help with personal truck maintenance costs.
Independent Carriers – Like owner-operators, independent carriers are responsible for their own trucks, trailers, equipment, routes and schedule. However, a lack of trucking authority doesn't have to stop you from driving! When working with Stoller, you operate under our trucking authority, which covers the Midwest and most of the United States.
Give Us a Call
When searching for reliable work from friendly and well-known trucking companies in the Midwest, consider truck driving jobs in Iowa from Stoller Trucking! To learn more about our career offerings, contact us at 309-747-4521 or via our contact form or email: info@stollertrucking.com.