Make a Difference with the Right Trucking Companies for Des Moines IA
Truck driving can be a challenging and time-consuming job. However, being a truck driver is incredibly rewarding for those up to the task! And finding the right trucking companies in Des Moines IA to work for is essential for your professional success as a driver and your personal satisfaction at home. Thankfully, Stoller Trucking can help you reach that success and satisfaction. Our family of drivers is friendly, dedicated, and knowledgeable in their craft. To join our team, start by filling out our online form.
Working with Stoller
As a Stoller driver, you have three primary career opportunities: company driver, owner-operator and independent carrier. Each offers unique perks and benefits and provides drivers with their preferred work arrangements.
Company Drivers -Stoller's company drivers have access to our fleet of new trucks, trailers and equipment. Working as a company driver means you work directly for Stoller and receive your routes and job assignments from our dispatch crew. While company driving doesn't offer the same control and freedom as our other career options, it's the best option for drivers who are newer to trucking or without their own equipment.
Owner-Operators – Instead of working directly under Stoller, owner-operators act as their own bosses. Owner-operators have complete control over their truck, trailer and equipment. Additionally, as an owner-operator, you can choose your routes and schedule based on what Stoller Trucking has available. Every route offers excellent compensation, and owner-operators receive a larger portion of profits to support truck upkeep.
Independent Carriers – An independent carrier is everything an owner-operator is but without trucking authority. Having trucking authority for a region gives drivers permission to drive and be paid as their own operator or trucking company. Without this trucking authority, you can still operate as an independent carrier while working under Stoller's trucking authority.
The Benefits We Offer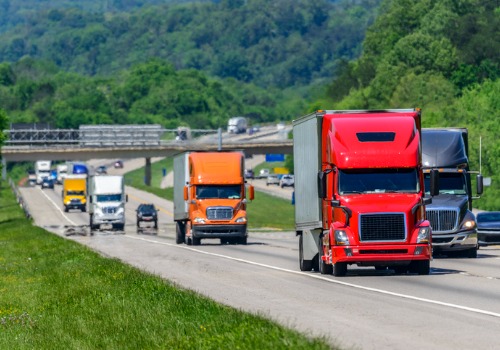 Stoller Trucking stands out from other trucking companies in Des Moines IA by offering excellent benefits and perks for all our drivers. While only company drivers can access some of the more advanced benefits, we still offer our independent carriers and owner-operators benefits worth bragging about! Some of these benefits include:
Health, Dental, Vision & Life Insurance (For Company Drivers)
Sign-On Bonuses
Quarterly Safety Bonuses
Options for leasing or purchasing your truck
Kenworth/Peterbilt trucks and trailers for company drivers
Access to the Stoller Body Shop
Occupational Accident (Occ/Acc Insurance Coverage)
Fuel Card Access
And More
Talk with the Stoller Team
The choice for the best trucking companies in Des Moines IA to work for is clear; join up with the friendly and dedicated team at Stoller Trucking today! To learn more about our career opportunities, contact us today at 309-747-4521. Or, reach out via our contact form or email: info@stollertrucking.com.