Find a Secure Profession with Trucking Jobs in Detroit MI
Finding work can be challenging. And finding a job you enjoy can seem even more impossible! For this reason, truck driving has become a popular option for those unsure of their next career choice. Trucking is a lucrative profession, with plenty of opportunities for bonuses and advancement. Moreover, with plenty of available trucking jobs in Detroit MI, there's never been a better time to get into truck driving! Ensure you start your career off right with the best local trucking company: Stoller Trucking.
Driving With OR For Stoller
At Stoller Trucking, we work with drivers in two major areas: either as company drivers or independent. Both options offer excellent compensation opportunities and great perks through Stoller. However, depending on the way you prefer to manage your work will determine whether company or independent driving is your best fit.
Company Driving – Our company driving jobs are suited for new and experienced drivers alike. However, company driving is always the best option for drivers just getting their start. As a company driver, you receive a truck, trailer and equipment directly from Stoller. Additionally, you have all your routes and loads assigned by our dispatch team, ensuring you always have a full but flexible schedule.
Independent Driving – With a little more experience under your belt, you can work with Stoller as an independent driver. Stoller partners with dozens of owner-operators and independent carriers to offer some of the Midwest's best, highest compensation routes. As an independent driver, you are responsible for your truck and equipment. However, independent drivers are also free to choose their routes and loads and set their own schedules.
What Are The Perks of Working for Stoller?
Stoller Trucking understands how challenging trucking jobs in Detroit MI can be, with long hours of driving and extended time away from home. For these reasons, we do everything we can to support our drivers. Our company is like a tight-knit family, as we get to know every driver and staff member who joins our team. Furthermore, we offer our Stoller family some excellent benefits not always available with other trucking companies. Some of the perks of working for Stoller include: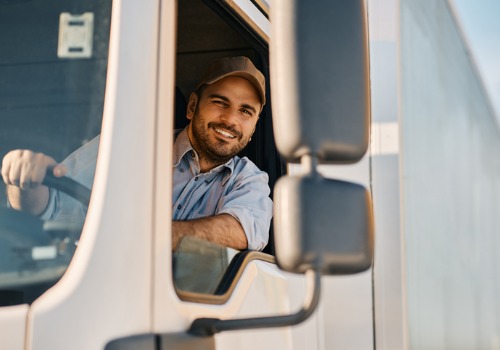 Health, Dental, Vision & Life Insurance (Company Drivers)
Sign-On Bonuses
Quarterly Safety Bonuses
Options for leasing or purchasing your truck
Kenworth/Peterbilt trucks and trailers (Company Drivers)
Access to the Stoller Body Shop
Occupational Accident (Occ/Acc Insurance Coverage)
Fuel Card Access
And More
Call Today
Find a profession and company where you truly feel like you belong with trucking jobs in Detroit MI from Stoller Trucking! To learn more about our company or career opportunities, contact us today at 309-747-4521 or via our contact form or email: info@stollertrucking.com. Apply for a job with Stoller Trucking!