When Seeking Trucking Jobs in Madison WI, Count on Stoller
Trucking jobs in Madison WI aren't hard to come by. In truth, truckers are in high demand, and hundreds of jobs are available for new and experienced truck drivers alike. However, finding a trucking company that best supports you is another story! Local trucking companies can offer drivers some of the best routes, where you can drive locally, across the state, or over state lines. Stoller Trucking is one such company, as we strive to support our drivers with some of the best benefits and compensation.
Why Drive for Stoller?
Local and big-name trucking companies always seek drivers to join their ranks. However, Stoller approaches trucking differently, offering the support and care drivers need to be successful in their careers. Since Stoller Trucking's inception, we've been more like a family, bringing new drivers under our wing and helping individuals feel comfortable and confident in their work. We further support our drivers through perks and benefits not always offered by other trucking companies. For example, Stoller's drivers are offered:
Health, Dental, Vision & Life Insurance (Company Drivers)
Sign-On Bonuses
Quarterly Safety Bonuses
Options for leasing or purchasing your truck
Kenworth/Peterbilt trucks and trailers (Company Drivers)
Access to the Stoller Body Shop
Occupational Accident (Occ/Acc Insurance Coverage)
Fuel Card Access
And More
Choose Independent or Company Driving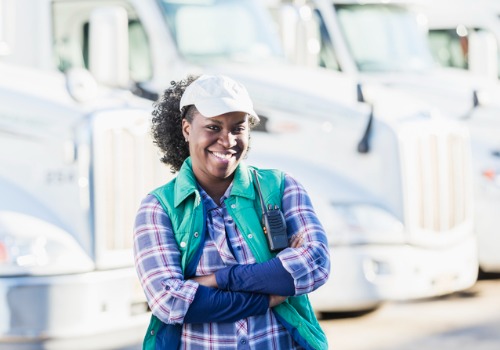 Stoller drivers work with Stoller in one of two ways: company drivers or independent drivers. We aim to provide drivers with the most possible options for driving with Stoller. Whether you prefer the organization of company driving or the freedom owner-operators and independent carriers are offered, Stoller Trucking has the truck driver jobs in Madison WI for you.
Independent Driving – If trucking is already something you have experience in, independent driving might be the next best step for you to take! As an owner-operator or independent carrier, you are free to choose your truck, equipment, routes, loads and schedule. Furthermore, Stoller Trucking saves our best-paying routes for independent drivers to assist drivers with costs for trucks and equipment.
Company Driving – If coming into the trucking profession for the first time, you can find the support and training you need through company driving with Stoller. We help drivers earn their CDLs and certifications for hauling dry van, bulk, and non-hazardous liquid freight. And when it comes to your work, all your routes and routes are assigned by our dispatch team. Finally, as a company driver, you are supplied with a truck and equipment fully maintained by Stoller Trucking's body shop.
Call to Learn More!
Stoller Trucking always looks for happy, excited and dedicated drivers willing to join our trucking family. If you are searching for the best local companies offering high-compensation trucking jobs for Madison WI, and the Midwest, reach out to Stoller today! You can contact us at 309-747-4521 or via our contact form or email: info@stollertrucking.com. Apply for a job with Stoller Trucking!