Count on Great Compensation & Benefits with Truck Driver Jobs in Ann Arbor MI
Trucking is an exciting and rewarding profession! However, truck driver jobs in Ann Arbor MI and the Midwest can also be demanding. It takes a trucking company offering proper compensation, benefits, training and support to make the lives of our country's truck drivers easier. Thankfully, Stoller Trucking is one such company! Be comfortable in your profession as a truck driver when driving through Stoller.
Choosing Your Career Path
Stoller Trucking is excited to work with truck drivers of varying experience levels and career progressions. We can assist new drivers with training and certification while assisting more experienced independent drivers in finding high-compensation routes. No matter your driver's journey, Stoller wants to be a part of it!
Company Drivers
Many new truck drivers start their careers as company drivers with Stoller. We offer new drivers specialized training and certification for hauling general freight and non-hazardous liquid freight, in addition to a bevy of perks and benefits like:
Company Supplied Equipment – We supply our company drivers with a truck, trailer, and equipment necessary for the job. We take the pressure off company drivers by managing the costs and expenses that go into truck care and maintenance.
Consistent Work – As a company driver, all your routes and work assignments are scheduled through our dispatch team. You don't have to worry about picking your routes, and we strive to make scheduling flexible for our drivers.
Better Benefits – While all our drivers receive special perks and benefits, our company drivers have access to some of the best. Stoller offers our company drivers excellent insurance coverage for health, vision, dental and life, alongside fuel cards, body shop care, etc.
Independent Drivers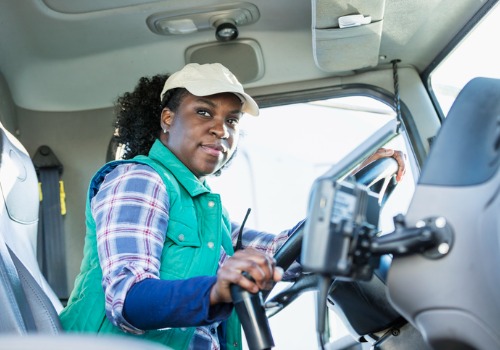 Rather than working directly for Stoller, many drivers contract with our company. Known as independent drivers, this career choice allows drivers greater freedom and control over how they wish to work. Whether as an owner-operator or an independent carrier, our independent drivers take advantage of:
High-Compensation Routes – To compensate for some additional costs independent drivers pay for truck ownership and upkeep, Stoller offers high-compensation routes. These routes provide better rates and a larger compensation cut for our drivers.
Ability to Set Your Schedule – Although Stoller Trucking boasts flexible scheduling for company drivers, independent drivers have the most control over their schedules. Our owner-operators and independent carriers can choose routes that fit the times and days they prefer to work, with room to plan for sick days, vacation time, etc.
Choose the Routes You Prefer – No matter your comfort or experience as an independent driver, Stoller Trucking has the right truck driver jobs in Ann Arbor MI for you. Being an owner-operator or independent carrier means choosing the routes you prefer, whether due to location, load type, amount of compensation, and other factors.
Talk with Stoller
The world of trucking is welcoming for new and experienced drivers alike! If you want to secure reliable, high-compensation truck driver jobs in Ann Arbor MI, talk with the professionals at Stoller Trucking today! Learn more about our different career opportunities by contacting us at 309-747-4521 or via our contact form or email: info@stollertrucking.com. Apply for a job with Stoller Trucking!