Are Truck Driver Jobs in Kansas City MO Right for You?
Has the repetitive nature of your office or retail job got you down? You're not alone! Many workers are quitting their traditional professions and trying other exciting career opportunities. As such, if you are tired of your old job, why not consider truck driver jobs in Kansas City MO? Truck driving is a fulfilling profession with excellent compensation, benefits, and job security. To learn more about potential trucking jobs near you, contact Stoller Trucking.
What Stoller Has to Offer
Stoller Trucking strives to set itself apart from other Midwestern trucking companies. We aim to provide our company and independent drivers with the support they need, offering various perks and benefits to make the lives of our drivers easier. As such, when working for Stoller Trucking, you can expect benefits like:
Health, Dental, Vision & Life Insurance (Company Drivers)
Sign-On Bonuses
Quarterly Safety Bonuses
Options for leasing or purchasing your truck
Kenworth/Peterbilt trucks and trailers (Company Drivers)
Access to the Stoller Body Shop
Occupational Accident (Occ/Acc Insurance Coverage)
Fuel Card Access
Plate/IRP Program
And More
Our Trucking Jobs
At Stoller, we offer our drivers several options for truck driver jobs in Kansas City MO. You can work with Stoller as a company driver, owner-operator or independent carrier. Each career path has unique perks and benefits and gives you the freedom to drive the way you prefer!
Company Driver – Company driving means driving directly for Stoller. As a company driver, you receive insurance benefits, a company truck and equipment, a consistent route and schedule, weekly pay, sign-on bonuses, gas cards and more.
Owner-Operator – Except for insurance benefits, owner-operators receive many of the same perks as our company drivers. However, owner-operators are responsible for their truck, equipment, routes and schedule. Essentially, owner-operators are their own bosses but partner with Stoller to receive excellent benefits and high compensation routes.
Independent Carrier – An independent carrier operates similarly to owner-operators but lacks trucking authority to drive specific routes and locations. Thankfully, independent carriers can operate under our trucking authority by partnering with Stoller and driving routes provided by our team.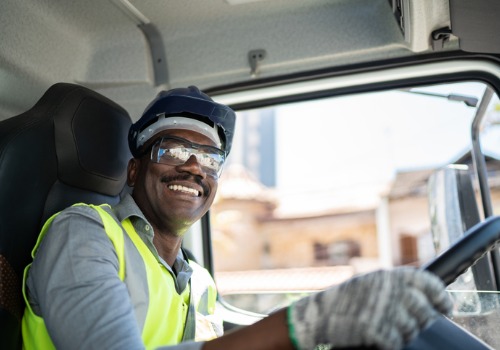 Call Today
Make an exciting change in your professional career! Find reliable, high-compensation routes when seeking truck driver jobs in Kansas City MO through Stoller Trucking. To learn more about our career opportunities, contact us today at 309-747-4521 or via our contact form or email: info@stollertrucking.com. Apply for a job with Stoller Trucking!