Find Consistent Work and Great Pay with Truck Driver Jobs in Springfield MO
Truck driving offers some incredible benefits and opportunities to truck drivers of all experience levels. Furthermore, finding truck driver jobs in Springfield MO with local companies ensures some of the best compensation and career support compared to other trucking jobs. Thankfully, Stoller Trucking offers the support, benefits and compensation truck drivers look for! If interested in pursuing or continuing a career in trucking, give Stoller a call or fill out our career form.
The Advantages of Commercial Truck Driving
While every job has its ups and downs, there are advantages to truck driving that make it a popular career choice. Between the pay, job security, and uniqueness of trucking, it's hard not to love truck driver jobs!
Excellent Pay – Most trucking jobs in the United States start new drivers at an average of 70K per year. For entry-level positions, this is an excellent income to start! Additionally, truck drivers have plenty of opportunities to advance their careers and compensation.
Job Security – Trucking jobs in the Midwest are always in high demand! Plenty of positions are open for new or experienced truckers, with hundreds of jobs to go around. Rest assured; truck driving offers incredible job security when compared to other traditional jobs.
Higher Education NOT Required – Some of the highest-paying jobs require years of education and training. Conversely, truck driving offers excellent compensation but doesn't require extensive education. As a new driver, you can earn your Commercial Driver's License (CDL) after a minimum of seven weeks.
Greater Flexibility – Depending on your chosen trucking career, you have greater flexibility in how you operate. Independent drivers have control over the equipment they use, the routes run, and the schedule they work.
Unique Work Environment – Trucking jobs are unlike any traditional office or retail job. As a trucker, you travel across our great country and experience its beautiful sights and landmarks. Few other careers can boast of having the "open road" as their workspace.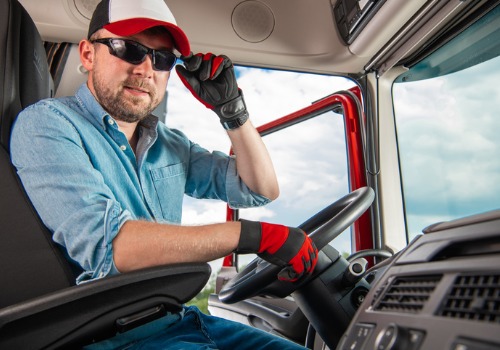 Our Driver Jobs
Stoller Trucking gives our drivers a choice over truck driver jobs for Springfield MO. Stoller has the job for you whether you prefer your independence or want greater guidance and organization. Our driver careers include company drivers, owner-operators and independent carriers.
Company Drivers – Company driving is an excellent opportunity for new truck drivers. Through company driving, Stoller employees receive a truck, trailer and equipment supplied by the company. You are assigned consistent but flexible routes, have access to insurance benefits, and have all truck maintenance covered by the Stoller body shop.
Independent Drivers – Independent driving gives truck drivers greater freedom over their routes, loads, equipment and schedule. Furthermore, you can access some of Stoller's highest compensation routes as an owner-operator or independent carrier. And if without trucking authority, driving with Stoller enables independent drivers to operate under our trucking authority.
Call Today
Whether starting or continuing your trucking career, you can find the best truck driver jobs for Springfield MO with Stoller Trucking! To learn more about our career opportunities, contact Stoller today at 309-747-4521 or via our contact form or email: info@stollertrucking.com. Apply for a job with Stoller Trucking!