Advance Your Career with Truck Driving Jobs for Davenport IA
Truck drivers are a dedicated group of professionals providing the vital work required to transport essential products and goods across the United States. As such, drivers deserve appropriate compensation and benefits for their incredible work. Stoller Trucking is of the trucking companies for Iowa that provide incredible support for our drivers. With extensive perks, high-paying contracts, and a service team dedicated to our drivers, Stoller Trucking has become the best place to seek truck driving jobs in Davenport IA for new and experienced truck drivers!
Work How You Prefer
When driving with Stoller, we try to match our drivers with their preferred career paths. For some, the structure and routine of company driving is the best option. Conversely, as an owner-operator or independent carrier, drivers are afforded more freedom and flexibility in their work. Whatever your career preference, Stoller Trucking can lead you to professional growth and success.
Company Drivers
Company drivers are essential to the function of Stoller Trucking. New and experienced drivers employed directly under Stoller receive perks and benefits like company-supplied trucks/equipment, consistent weekly pay, insurance coverage, and more. As for routes and loads, all the scheduling for our company drivers is managed by our dispatch team. Some of the advantages of company driving include:
Consistent Work and Pay – As a company driver, your pay isn't dependent on routes completed. Our company drivers receive a consistent paycheck and never have to worry about a lack of work.
No Upkeep Costs – Independent drivers, while having the freedom to select their own equipment, are responsible for truck maintenance and upkeep. On the other hand, company drivers have all their equipment and truck maintenance covered by Stoller.
Additional Benefits – As already mentioned, our company drivers can receive insurance coverage through our company insurance plan. Additionally, our drivers receive gas cards, complete access to our body shop, sign-on bonuses, and more!
Owner-Operators & Independent Carriers
If you prefer more independence as a truck driver, being an owner-operator or independent carrier is your best career option. Both professions allow drivers control over their trucks, equipment, routes and schedule. Additionally, for independent carriers without trucking authority, working with Stoller enables drivers to stay independent while working under our trucking authority. Benefits of being an owner-operator or independent carrier include:
Freedom to Choose – If route location and load types are something you want control over, contract work allows for such freedom. Thanks to our extensive partnerships with Midwestern businesses, owner-operators and independent carriers can select from any of the contracts we supply.
Set Your Schedule – Besides choosing your routes, being an independent driver allows you to set your schedule. Whether you're sick, have a doctor's appointment, or just need a day off, you can easily accommodate your time needs in the routes and contracts you select.
Higher Paying Routes – The one downside to being an independent driver is the upkeep of trucks and equipment is your responsibility. As such, Stoller Trucking makes efforts to supply greater compensation to our independent carriers and owner-operators.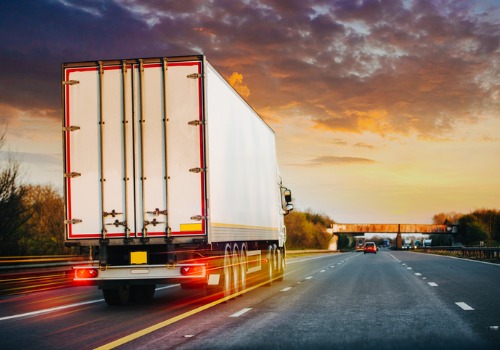 Call Today
Other truck driving jobs for Davenport IA can't compete with the incredible benefits, compensation, and work environment offered by Stoller Trucking. To learn more about our trucking company or other employment opportunities, contact us today at 309-747-4521. Or, reach out via our contact form or email: info@stollertrucking.com.