Find Consistent Work with Truck Driving Jobs for Green Bay WI
It's time to get excited about your career again! Stoller Trucking is now hiring for truck driving jobs in Green Bay WI and throughout the Midwest. We offer high-compensation routes, excellent benefits, and a friendly work environment other trucking companies can't match. Whether looking for a change of pace or wanting to work for a trucking company you can trust, Stoller Trucking is always welcoming new and dedicated drivers!
What are the Trucking Jobs Available with Stoller?
Stoller Trucking offers two distinct trucking career paths to meet our drivers' professional needs and preferences: company driving and independent driving. If you work better under a structured work environment or like the freedom to set your own routes and schedules, we have a job for you!
Company Driving – Our company drivers are a direct extension of the Stoller Family! You are supplied a Stoller truck and our best equipment as a company driver. Jobs and routes for company drivers are managed by our dispatch team, ensuring your schedule is flexible, but work and pay are always consistent. Furthermore, our company drivers can take advantage of covered truck maintenance, sign-on bonuses, insurance coverage, and more.
Independent Driving – Two types of independent drivers work with Stoller: owner-operators and independent carriers. As an independent driver, you are responsible for your truck and equipment. However, instead of having work assigned by our dispatch crew, you get to choose your routes and set your schedule. And to make up for extra costs associated with truck ownership, our independent drivers can select from Stoller's extensive list of higher compensation jobs.
Stoller Trucking's Benefits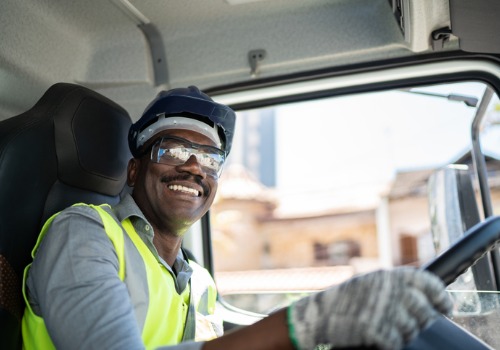 At Stoller Trucking, we understand the challenge, yet importance, of the work of our drivers. As such, we strive to support our Stoller Family with benefits not always offered with other truck driving jobs for Green Bay WI. For example, some of our job perks and incentives include:
Health, Dental, Vision & Life Insurance (Company Drivers)
Sign-On Bonuses
Quarterly Safety Bonuses
Options for leasing or purchasing your truck
Kenworth/Peterbilt trucks and trailers (Company Drivers)
Access to the Stoller Body Shop
Occupational Accident (Occ/Acc Insurance Coverage)
Fuel Card Access
And More
Talk with Our Team
When you're ready to pursue truck driving jobs in Green Bay WI, do so with one of the best trucking companies in Wisconsin: Stoller Trucking! Learn more about our company or additional job opportunities by contacting Stoller at 309-747-4521 or via our contact form or email: info@stollertrucking.com. Apply for a job with Stoller Trucking!