If You Require Bulk Transport in Michigan, Stoller Has You Covered
Getting the products and materials to the companies, facilities and industries needing them most can be tricky. Thankfully, with experienced, certified, and dedicated tanker drivers, bulk transport in Michigan isn't a problem! Stoller Trucking supplies non-hazardous dry and liquid bulk freight transport to businesses in Michigan and throughout the Midwest. If requiring bulk transportation yourself, give the local truckers at Stoller Trucking a call!
Shipping Your Most Essential Bulk Orders
Whether you're a farmer shipping grain, or a contractor receiving a gravel shipment, you require a tanker truck's assistance. Tankers are specially designed to handle raw materials and unpackaged goods that can be unloaded via hoses and pumps. As the go-to trucking company for non-hazardous liquid and bulk freight, Stoller Trucking can transport:
Gravel/Sand
Concrete
Grain/Feed Products
Water
Alcohol
Milk
Vegetable Oil
Other Liquid/Dry Bulk Products
Specialized Transportation
Stoller Trucking has made bulk delivery and shipping one of our primary services due to the demand for it throughout the Midwest. Countless industries rely on tankers' convenience and safety for quick, cost-effective shipping of necessary products and materials. Stoller Trucking can support your company with bulk transportation that emphasizes:
Convenience – With dry van shipping for bulk products and materials, you're left with crates, drums, tanks and other wasteful packaging. Not only are these items inefficient but multiple loads will be needed. Contrarily, tankers were built specifically for raw material transport. Skip the packaging while maximizing your capacity for product transportation.
Cleanliness – At Stoller, we understand that cross-contamination of products is a significant concern. To mitigate risks and keep your product safe, our team uses individual tankers for each shipment and cleans tankers between loads. With this added level of caution, you never have to worry about contamination of your goods!
Experience – Stoller is proud to employ only the most experienced drivers for our bulk shipping and delivery. Our tanker operators have received official tanker certification, signifying their expertise in transporting Kosher and non-Kosher products in large quantities.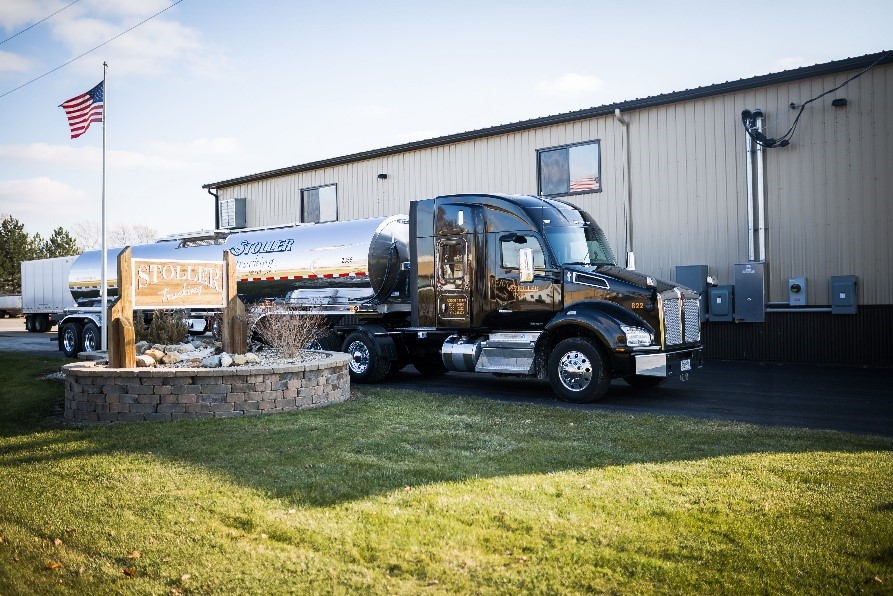 Start a Career with Stoller!
There's no shortage of work with Stoller Trucking! We are always hiring new drivers to manage our non-hazardous bulk and liquid transportation. You can join Stoller as a company driver or work alongside Stoller's team as an owner-operator or independent carrier. Whatever your career preference, you can always find consistent, high-compensation routes with Stoller.
Contact Us Today
Don't fret when searching for reliable bulk shipping and delivery throughout the Midwest! Stoller Trucking is the area's number-one provider of bulk transport in Michigan and the surrounding states. To learn more about our company, request service, or apply for a job with Stoller, call us today at 309-747-4521 or via our contact form or email: info@stollertrucking.com. We are a top carrier for bulk transport in Grand Rapids MI, bulk transport in Lansing MI, and bulk transport in Detroit MI.