What Is Liquid Bulk Transport in Detroit MI?
In this process, Stoller Trucking provides liquid tanker trucks instead of smaller tanks or drums to handle non-toxic liquid bulk transport in Detroit MI. The bulk transport of liquids can become difficult during the loading and unloading process without the proper equipment. For that reason, our company gives your business access to trucks equipped with all the pumps, hoses, and specialty features needed. That way, we simplify the loading and unloading of your liquid products into a fast and easy process. We are authorized to transport across the country through the continental 48 states. Plus, we also specialize in dry van bulk transport in Detroit MI. So, partner with one of the fastest growing trucking companies in Michigan for maximum load capacity with our fleet of 75 trucks. Email Stoller Trucking today to request a free freight quote.
What Freight Is Hauled During Bulk Transport?
Stoller Trucking specializes in hauling dry goods or non-toxic liquids for bulk transport in Detroit MI. But what does that mean? Bulk freight loads are large quantities of goods being transported without being packaged. These kinds of freight can include food products, feed products, beverages, and raw materials used for construction or manufacturing. As a result, we are an ideal partner for your agricultural, mining, industrial, or manufacturing business. Plus, we use only specially trained trucking professionals and dedicated trailers or tankers to avoid the risks of cross contamination and spillage.
Stoller Trucking also offers your company more value with trucks and trailers that provide for maximum capacity loads for bulk transport in Detroit MI. Our 53-foot trailers come with some of the highest strength-to-weight ratios in the trucking industry. As a result, we can haul up to 45,000 pounds on one truckload. However, we give you the flexibility to scale services to meet the needs and budget of your business. You can choose from full truckloads (FTL), less than truckloads (LTL), or partial truckloads. No matter which service you choose, we always have your products covered with safe and secure trailers, protecting against spoilage and theft. So, partner today with Stoller Trucking if you need the following: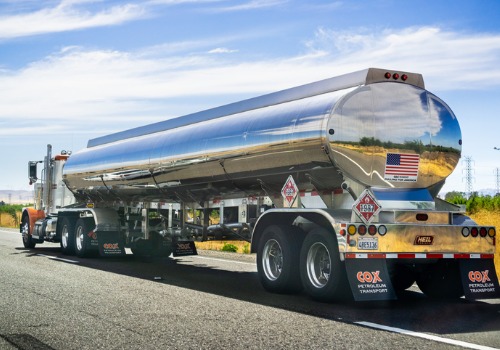 Then, Stoller Trucking wants you to fill out our online application form! We are currently hiring for multiple driver jobs in Michigan. Plus, we offer you the flexibility to choose what sort of role you would like with our company. You can choose from available positions as a company driver, owner operator, and independent carrier.  Are you just starting your trucking career? That is okay. We will help you obtain the training and certifications that you need. Do you already have experience. Then, accelerate your career with our exciting opportunities. We want to here from you if you are interest in the following:
Get in Touch with Us
Stoller Trucking wants to partner with your business if you need dry good or liquid bulk transport in Detroit MI. Fill out our online contact form or give us a call at 309-308-1630 today. We will respond with a fast and obligation-free freight quote. For nearly 30 years, we have provided dedicated services as one of the top trucking companies in Detroit MI.