How Can You Choose from the Trucking Companies for Detroit MI?
There are dozens of different trucking companies in Detroit MI and throughout the state; how do you know which one is best for your business? In truth, it comes down to the experience of truck drivers, the pricing of shipping services, and the locality/availability of freight carriers. Thankfully, with Stoller Trucking, the most important aspects of your choice of trucking company are covered. We strive to meet the transportation needs of local businesses throughout Michigan in the Midwest, offering top-rate dry-van and non-hazardous liquid and bulk freight shipping.
Why Rely on Freight Carriers?
When working out the logistics of transportation and shipping for your company, it can be a challenging prospect. Between finding drivers, securing equipment and planning routes, supporting in-house shipping capabilities isn't always feasible for every business. However, you still require transportation services, which companies like Stoller can provide! Advantages of using our services include:
Peace of Mind

Will your shipment be delivered on time? Is everything safely packed and secured for transport? Are the drivers you hired individuals you trust? Running a business is stressful enough, so why burden yourself with further worries? Stoller Trucking will take care of all the transportation logistics for you.

Cost-Effective

If you desire to save money with in-house shipping, you might want to reconsider. Unfortunately, you're much more likely to spend more on hiring drivers and purchasing/maintaining trucks and equipment than if you outsource your shipping to a professional freight carrier. With flexible prices and competitive rates, shipping through companies like Stoller is more cost-effective.

Local Expertise

Not all trucking companies in Detroit MI you'll find are local. In fact, many national companies offer the same or similar trucking services as local companies. However, with "big name" freight carriers, you won't have the same local expertise. Local companies like Stoller are intimately familiar with the safest, quickest routes across the Midwest.
What Can We Carry?
Stoller Trucking has the trucks, trailers and tankers necessary for hauling large quantities of non-hazardous and non-perishable goods and products. We can match your business's shipping needs through our dry van services or our liquid and bulk transportation.
Dry Van & General Freight – Our drivers can haul dry shipping trailers in capacities of full truckload (FTL), partial truckload, and less than truckload (LTL). Furthermore, we supply shippers and receivers with drop trailer services, ensuring the most convenience when loading and unloading your products and goods.
Non-Hazardous Liquid Tanker – Our liquid tankers are perfect for hauling loads of liquid or bulk products. Each tanker is 100% stainless steel, with various pumps and hoses for easy loading and unloading. Additionally, each tanker is dedicated, meaning there's never cross-contamination between loads.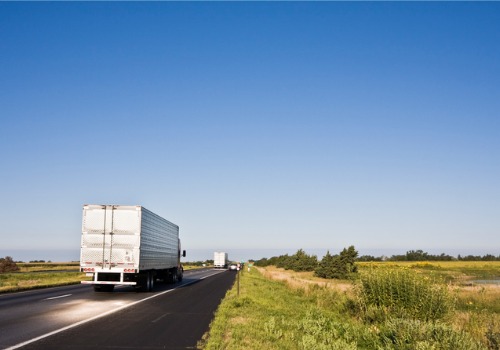 Need a Job? Talk with Stoller!
That's right! Stoller is looking for new and experienced drivers willing to haul freight across the Midwest. Whether you're new to trucking or an old pro, we have the right jobs and routes for you. Not to mention, we ensure excellent compensation for our routes and additional benefits and perks when you work with our company. If interested in our truck driver jobs, fill out a career form.
Contact Stoller Today
You can rest easy knowing your business's shipping is handled by one of the area's best trucking companies for Detroit MI. Give the expert freight carriers at Stoller Trucking a call today! For questions about our shipping services or available trucking jobs, call 309-747-4521 or contact us via our contact form or email: info@stollertrucking.com.