Looking for a Trucking Company for Bulk Transport in Grand Rapids MI?
Then, look no further than Stoller Trucking to handle your needs for non-toxic liquid or dry good bulk transport in Grand Rapids MI. We are authorized to haul products nationwide across 48 states. Plus, our company puts a large fleet of 75 trucks and dedicated stainless steel trailers at your service. In addition, our large service area allows you to ship products to customers or other branches of your business quickly and cost-efficiently. When you want the best return on investment, partner with one of the fastest growing trucking companies in Michigan. Partner with Stoller Trucking now to receive the best trucking pros and services. Contact us today to request a free freight quote!
Stoller Trucking provides your business with dedicated trailers when you need dry van bulk transport in Grand Rapids MI. Our 53-foot, stainless steel trailers can haul loads of up to 45,000 pounds! We can transport a variety of goods including feed grade products, food grade products, and general freight. Some of the typical kinds of goods we haul include construction materials, industrial equipment, clothing, electronics, food, commercial equipment, large parts, packaged goods, and electronics. Plus, our trailers keep your products protected from the elements and theft from criminals. Give us a call if you need any of the following services:
We also provide your business with the most economical solutions when it comes to non-toxic liquid bulk transport in Grand Rapids MI. Our liquid tanker trucks are equipped with pumps, hoses, and all the specialty equipment it takes to make loading and unloading quick and easy. Plus, we use dedicated tankers that only haul one or two kinds of loads to avoid cross contamination. In addition, our liquid tanker trucking services offer the following benefits:
Less Risk – Tankers are better equipped to handle the transport of your non-toxic liquid goods. As a result, our services minimize your risk of product loss, damage to the environment due to spills, and the risk of potential litigation against your company.
Cost Savings – You will spend more on the transport of your goods if you must ship them by crate, tank, or drum. After all, you will incur added costs to buy the equipment and purchase more trucking services due to the increased number of loads it will take. Our services reduce your number of loads, providing you with better cost efficiency.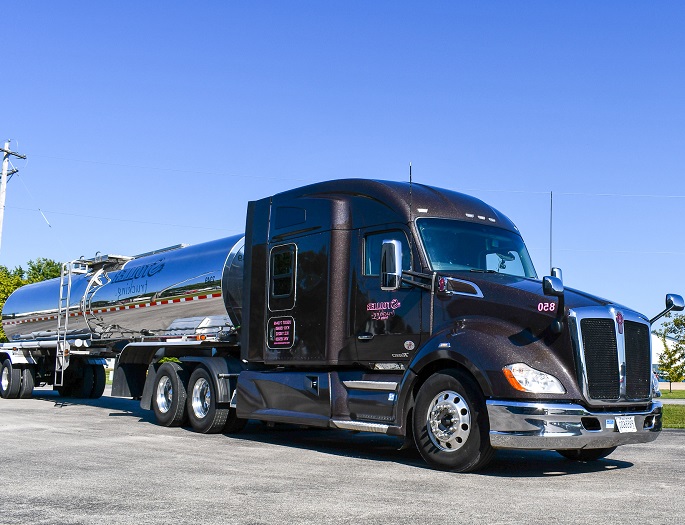 If so, Stoller Trucking is currently hiring for a variety of open driver positions. We give you the flexibility to choose whether you would like to work as a company driver, owner operator, and independent carrier. We are always interested in applicants with previous driving experience. However, we will also help those who are just getting started to receive the training and qualifications necessary. Please fill out our online application if you are looking for the following:
Free Quotes for Bulk Transport in Grand Rapids MI
Stoller Trucking wants to partner with your business if you need services for bulk transport in Grand Rapids MI. Call our team now at 309-308-1630 or use our online contact form to request a free freight quote. For nearly 30 years, we have exceeded customer expectations by providing on-time deliveries, the best trucking professionals, and top trucking services. We also provide bulk transport in Detroit MI!