What Freight Can I Ship with Bulk Transport in Lansing MI?
Stoller Trucking provides you with plenty of options when it comes to the kinds of products you can ship with our bulk transport in Lansing MI. Along with a fleet of 75 trucks, we own 53-foot trailers for dry goods and tankers for the transport of non-toxic liquids. As a result, you can ship all the following kinds of freight:
Feed Grade Products
Food Grade Products
General Freight
Unpackaged products involving agricultural, mining, industrial, or manufacturing companies
Our vast service area also allows you to quickly and easily ship your freight to customers or remote branches of your business. Plus, we are authorized to haul freight from coast to coast throughout the contiguous 48 states. For nearly 30 years, we have served as one of the top trucking companies in Michigan. Partner with us today to enjoy a fast, cost-effective, and hassle-free freight shipping process. Email Stoller Trucking now to request a free quote for bulk transport in Lansing MI.
Looking to Ship Non-Hazardous Liquid Products?
Then, Stoller Trucking can help. As a top tanker trucking company, we can fill your needs for liquid bulk transport in Lansing MI. We equip our trucks with all the hoses, pumps, and specialty equipment necessary to quickly and easily unload your liquid freight. Plus, our dedicated stainless steel tankers reduce several risks including:
Product loss from spills
Cross contamination of your liquid products
Spills that cause damage to the environment
Potential litigation that comes with leaks or spills
Stoller Trucking offers you maximum load capacity when it comes to dry product bulk transport in Lansing MI. Our 53-foot trailers can haul up to 45,000 pounds in a single truckload. Plus, we give you the type of flexibility in picking your services you do not receive from all freight carriers. We allow you to choose shipping services that meet your budget and requirements. Therefore, you can choose from shipping a full truckload (FTL), partial truckload, or less than truckload (LTL). Count on us as your trusted partner when you need the following services: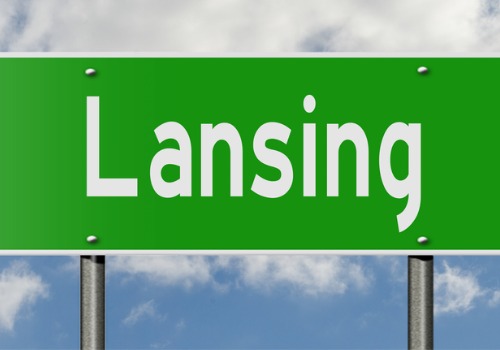 Stoller Trucking is looking for new or experienced drivers looking to take the next step in their careers. We will consider you even if you do not have any prior commercial driving experience. In fact, our company will help you get the certifications, training, and experience required. In addition, we offer you incredible flexibility in choosing how you drive for us. We have available positions for company drivers, owner operators, and independent carriers. Plus, we make the process fast and easy! With our online application form, you can fill out a little information and be on your way to an exciting new opportunity in a matter of minutes. Contact us to learn more information about the following positions:
Need a Freight Quote for Bulk Transport in Lansing MI?
Then, you have come to the right place. Call Stoller Trucking now at 309-308-1630 or fill out our online contact form to request a free estimate. We are your trusted partner for on-time deliveries, affordable freight shipping solutions, and the best trucking professionals in Michigan.